Asia
Japan:
Emori Infotech Co., Ltd.
1-6 Soft Park Fukui, Maruoka-cho,
Sakai-city, Fukui 910-0347


Tel: +81-776-67-7602
Fax: +81-776-67-7604
http://www.i-emori.co.jp
Masayuki Mikami, Executive Officer, Information Systems
Email: salient@i-emori.co.jp
Tel: +81-776-67-7602
Hitachi Systems, Ltd.

1-2-1 Osaki
Shinagawa-ku
Tokyo 141-8672
Tel: +81-3-5435-7777
http://www.hitachi-systems.com/
Myanmar (Burma), Cambodia, Indonesia, Laos, Malaysia, Thailand, Singapore, Vietnam, Peoples Republic of China, Republic of China (Taiwan):
Far-East Business Technology Sdn. Bhd.

Lot 1025, Level 10 Block A3
Leisure Commerce Square
No. 9, Jalan PJU 8/9
46150 Petaling Jaya
Selangor, Malaysia
Tel: +603-7876-4188
Fax : +603-7876-0189
Email: bennytoh@fbt-asia.com www.fbt-asia.com
---
Australia / Oceania
New Zealand:
Triquestra International

556 Rosebank Road
Avondale
Auckland
New Zealand
Tel: +64-9-252210
Email: sales@triquestra.com
www.infinityrms.com
---
Middle East / India
Serving Kuwait, Bahrain, Qatar, Saudi Arabia, UAE, Oman, Yemen, India:
SOL Analytics

http://www.solanalytics.com/
Sales
Tel: +971-4-3850293
Email : info@solanalytics.com

Training & Support
Tel: +971-4-3850293
Email: support@solanalytics.com
Offices
Dubai, United Arab Emirates
Office 505, Elite Tower
Al Barsha 1
PO Box 78392
Dubai
UAE
Chennai, India
45/15, Mosque Street
Vadapalani
Chennai 600026
India
Pune, India
"Vijayshree" 2nd Floor ,S.no-17/6, Sunshine Garden
Balewadi Road, Balewadi
Pune 411045
India
Icon Technology Projects and Services

P.O.Box: 45014
Bur Dubai, Dubai, UAE
Tel: +9714-3515140
Fax: +9714-3525924
Email: info@it-pro-me.com
http://www.it-pro-me.com/
---
Central America
Guatemala:
DATA SUPPORT
Condominio Hacienda de las Flores
Cluster A3 casa 50, KM 14.5
Carretera al Pacífico
Zona 2 Villa Nueva
Guatemala
Contact: Renato Melgar
Tel: +502-4212-3707
Email: rmelgar@datasupport.com.gt
---
North America
United States
RAM Systems, Inc.

Currently the RAM Systems' Software is used by over 200 companies to provide information, tools and controls to manage their distribution business.
224 Causeway Boulevard
La Crosse, WI 54603
Tel: +1-608-782-8130 / Toll Free: +1-800-236-7726
Fax: +1-608-784-5115
www.ramsystems.net
Contact: Jennifer Hamilton
jhamilton@ramsystems.net
---
South America
Brazil:
Dataset Informatica Ltda.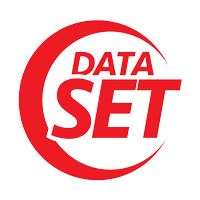 Contact: Alexandre Cardoso
Rua Silveira Lobo, 32 Caixa Postal 215 – Poco
Recife – PE – Brazil 52061-030
Tel: +55-81-988939501
Email: acardoso@dataset.com.br
www.dataset.com.br