Best practices included for identifying and measuring your most valuable opportunities
---
Easily Drill Into Gains & Losses in any Area of the Business.
Identify Voids in Chain Product Sales.
Track % Distribution for any Brand or Item.
Fact-Based Chain Account Negotiation.
Allocate Trade Spend and Supplier Rebates to Customer Level.
Easily Use Data for Business Reviews Internally or Externally.
Identify 'Lost Sales' and New Product  Placement Opportunities.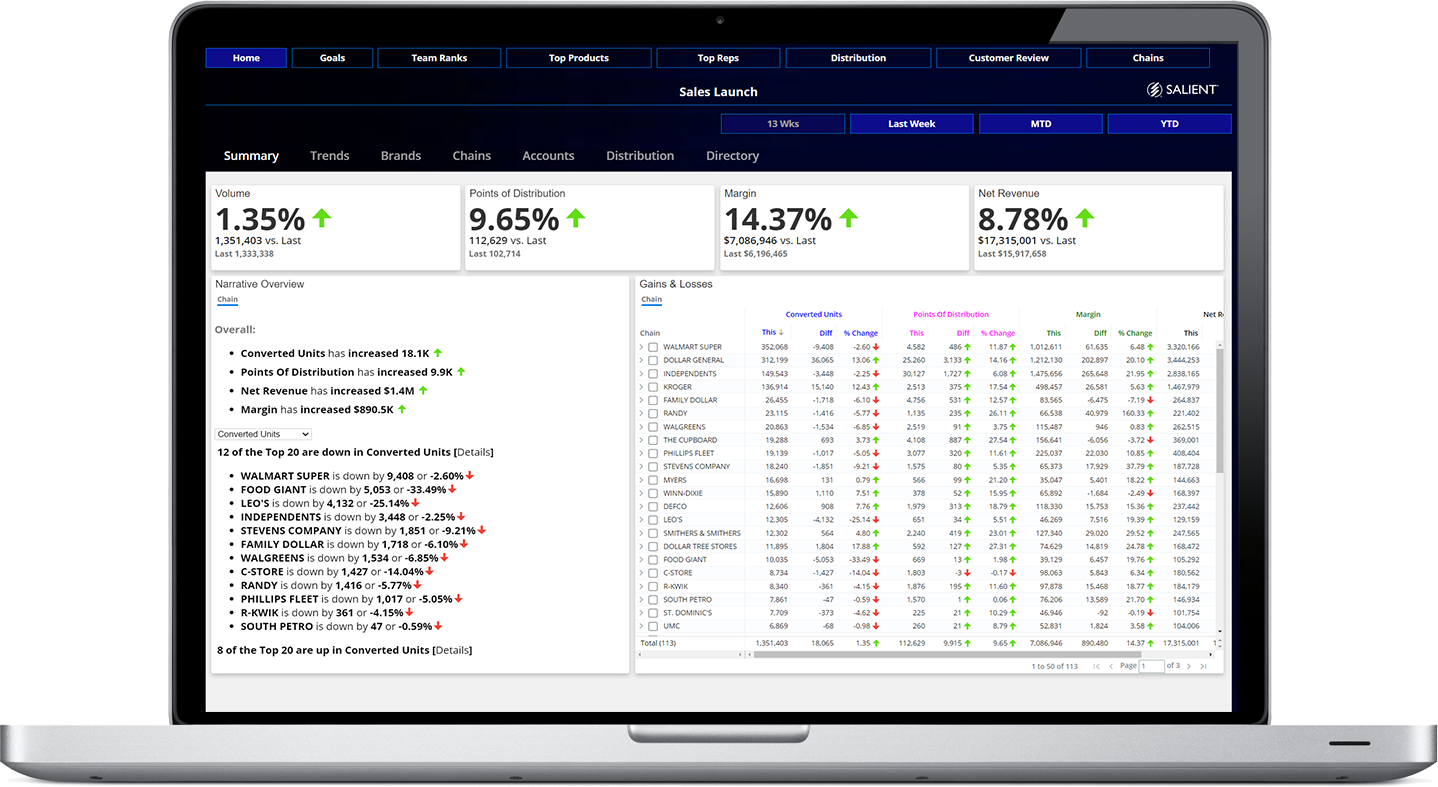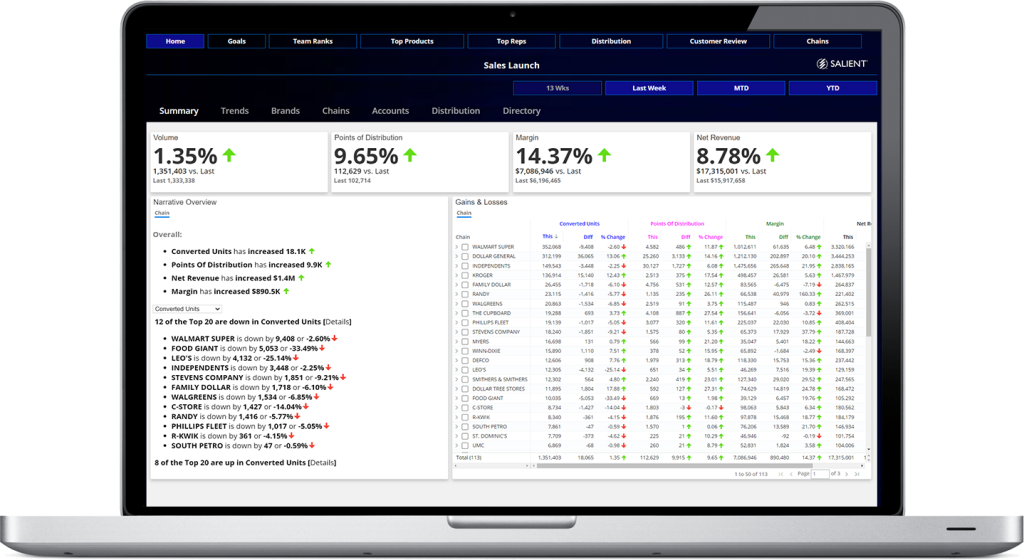 Role-Based Launch Points
---
Launch page templates are available for various sales roles.
Each focus area is clearly defined in its own tab.
Charts provide literal launch points to explore areas further.
Guided pathways allow users to seamlessly explore and analyze.
Lockable filters keep the content focused on the user's business.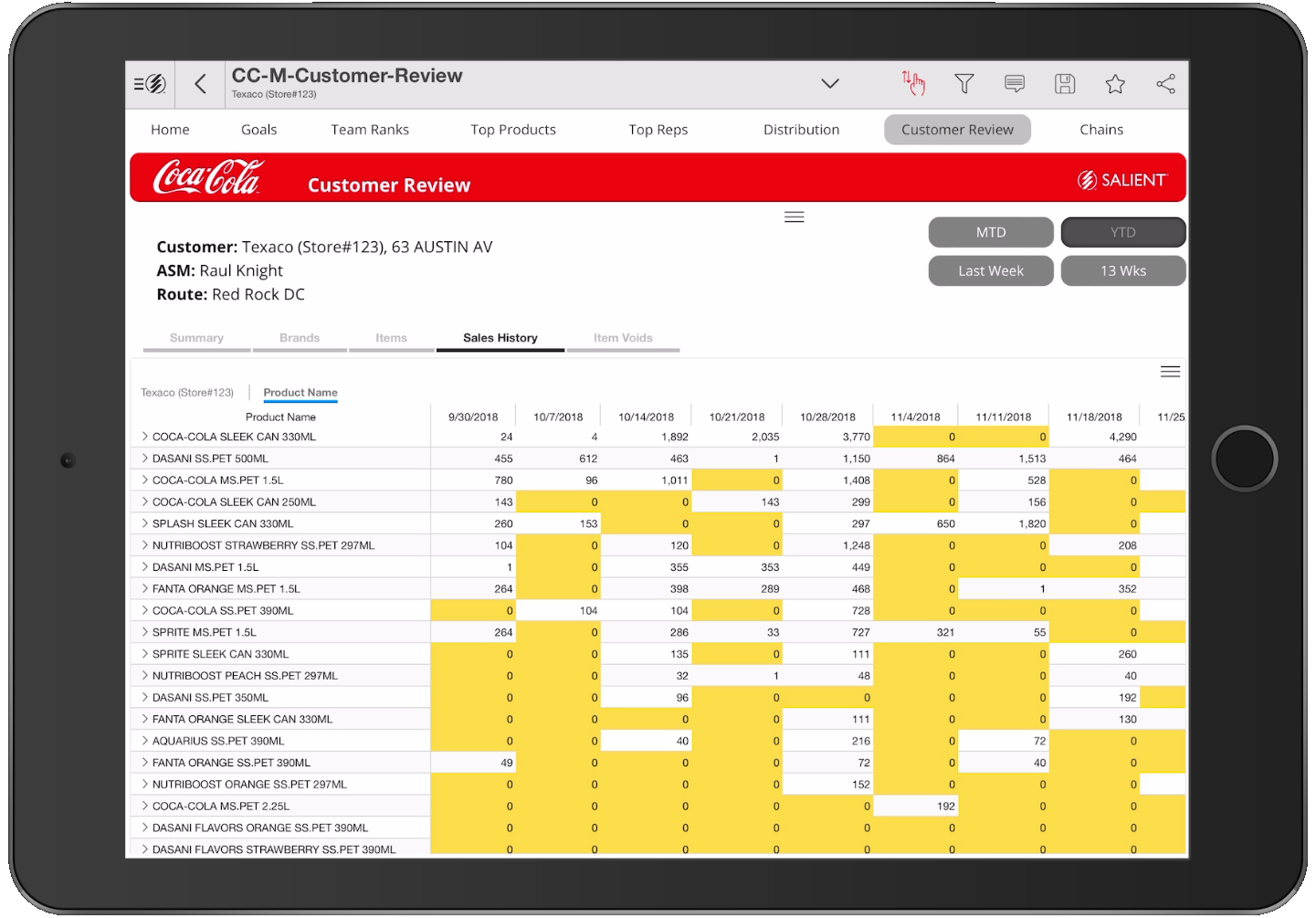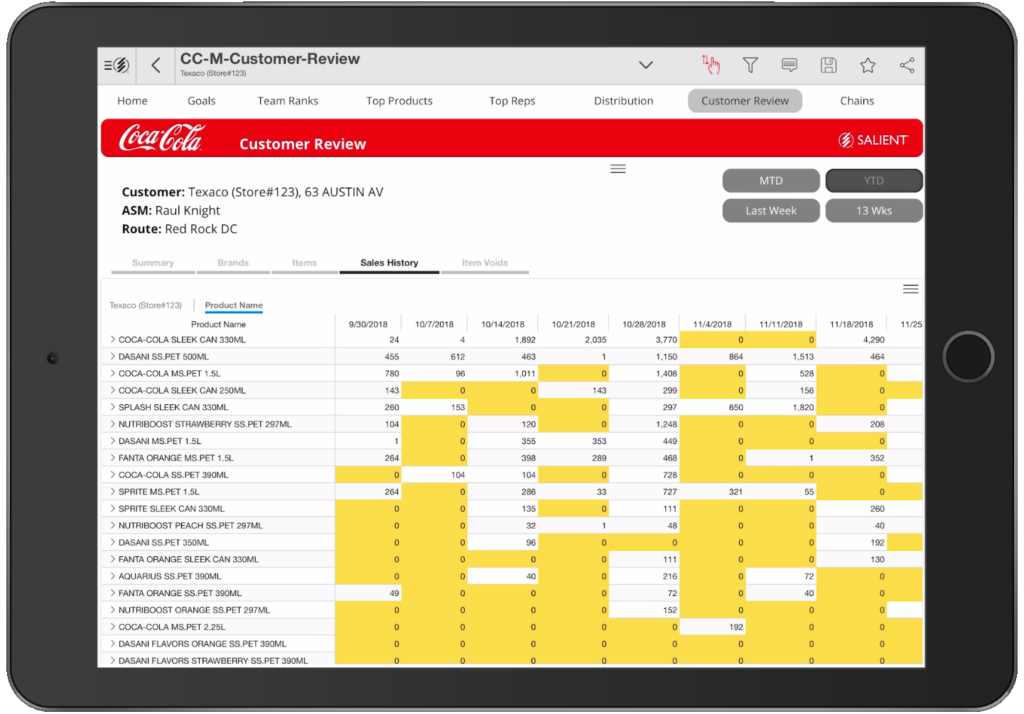 Customer Reviews
---
Full item histories to easily convey top sellers to store management and point out gaps.
Item Voids provide quick reference checklists on what hasn't sold recently.
Highlights and heatmaps clearly indicate gains and losses in volume.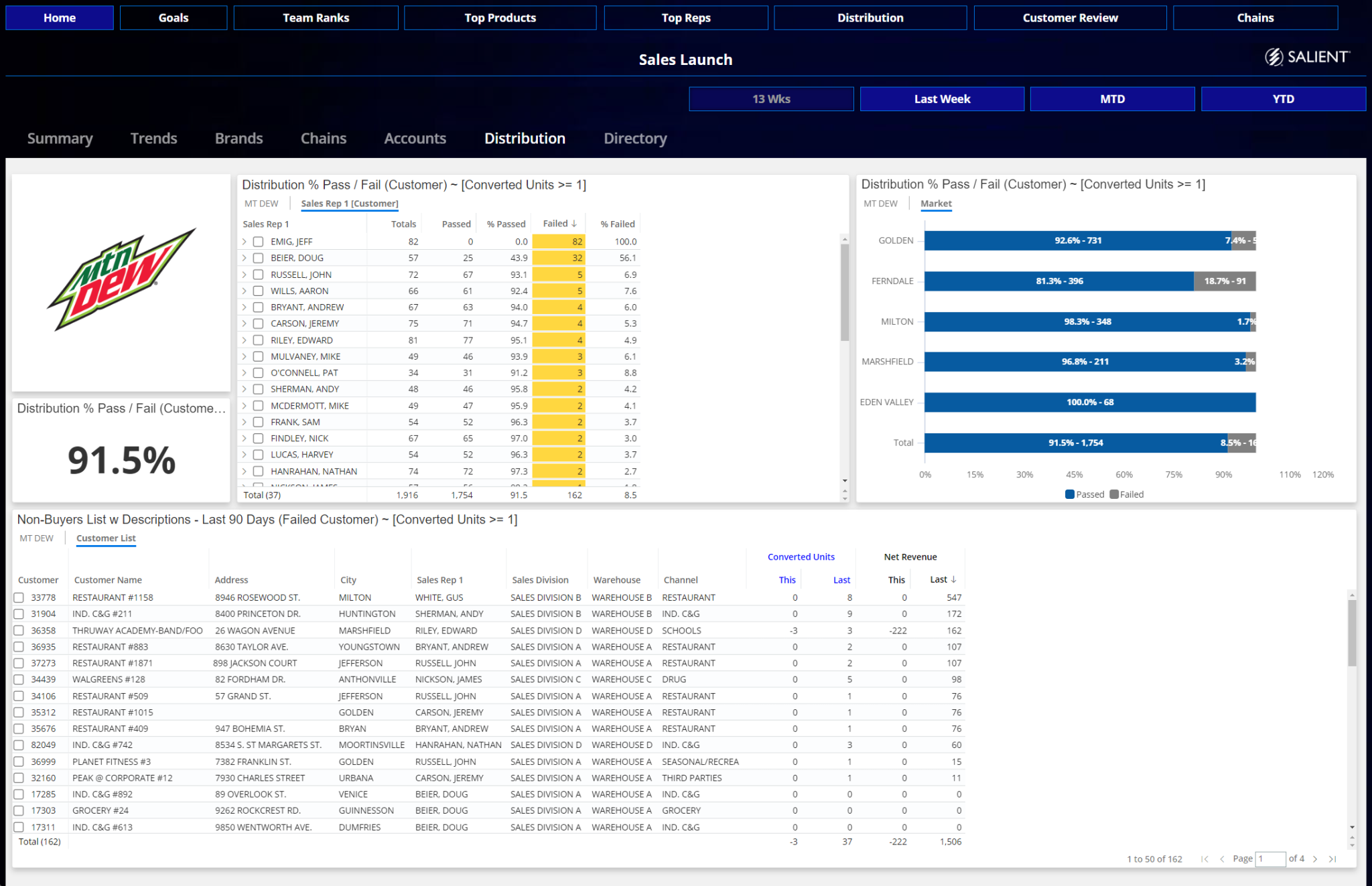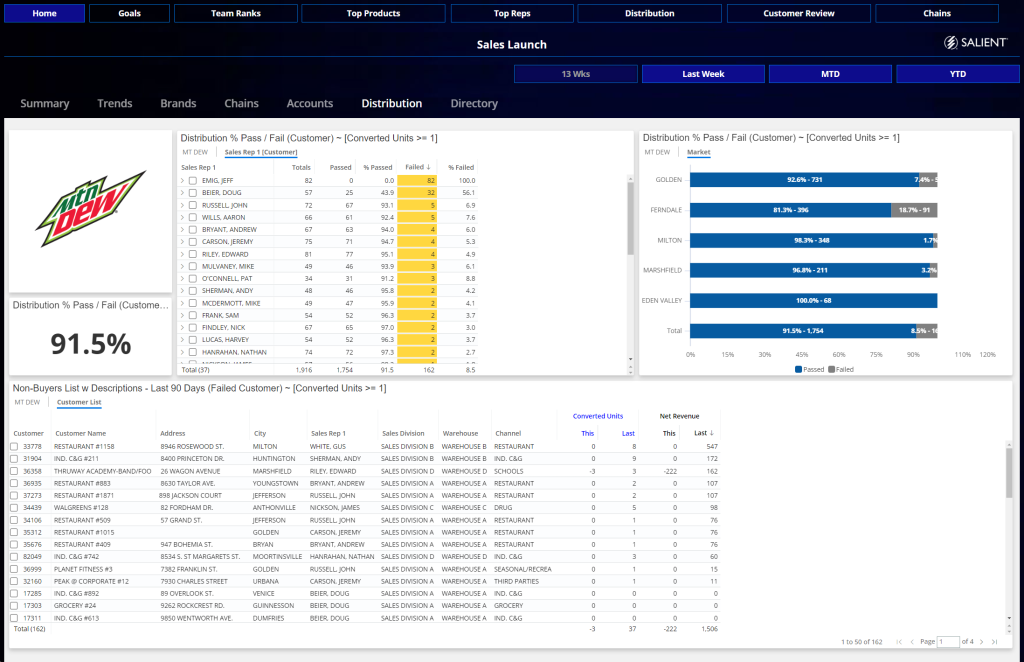 Targeted Lists to Increase Distribution
---
Exception criteria provide actionable lists of customers that have stopped buying, haven't purchased, or are at-risk and declining in sales.
As always, distribution lists can easily be filtered down to a specific team or rep. and shared for immediate follow-up with the customers.
Dashboards can be shared either through a direct link, as a pdf, or an image screenshot. Individual lists can also be exported to Excel.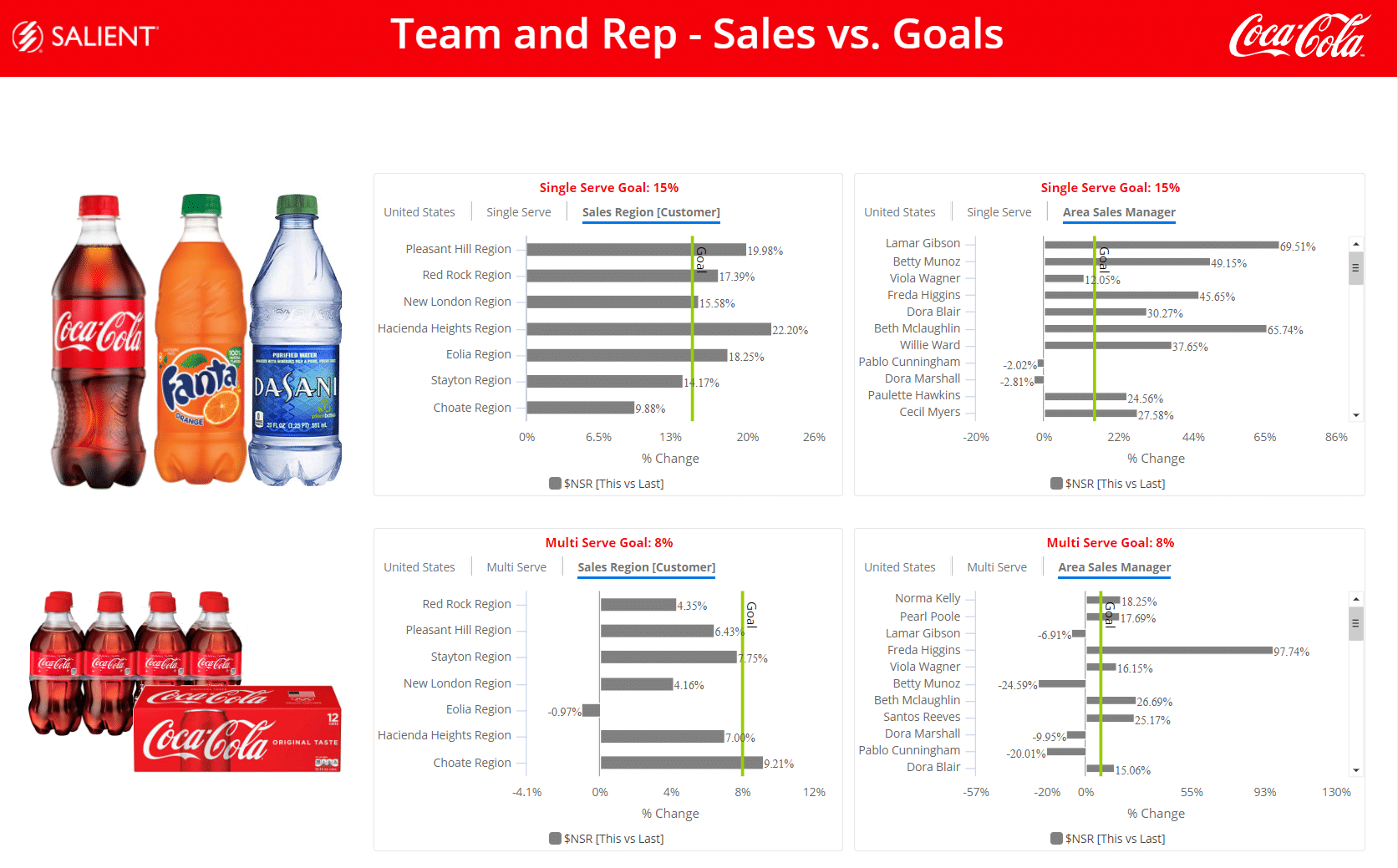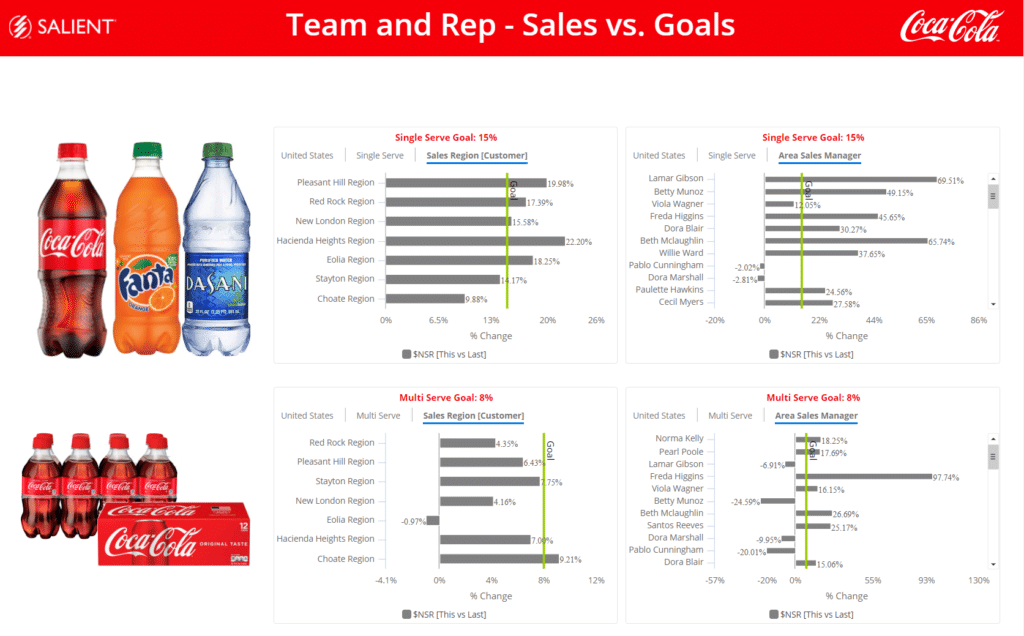 Setting Strategic Goals
---
Easily set and measure progress against strategic goals with user-defined thresholds. Annotate directly on charting to provide context on expectations and outcomes. Investigate performance outliers further in any direction using Explore Mode.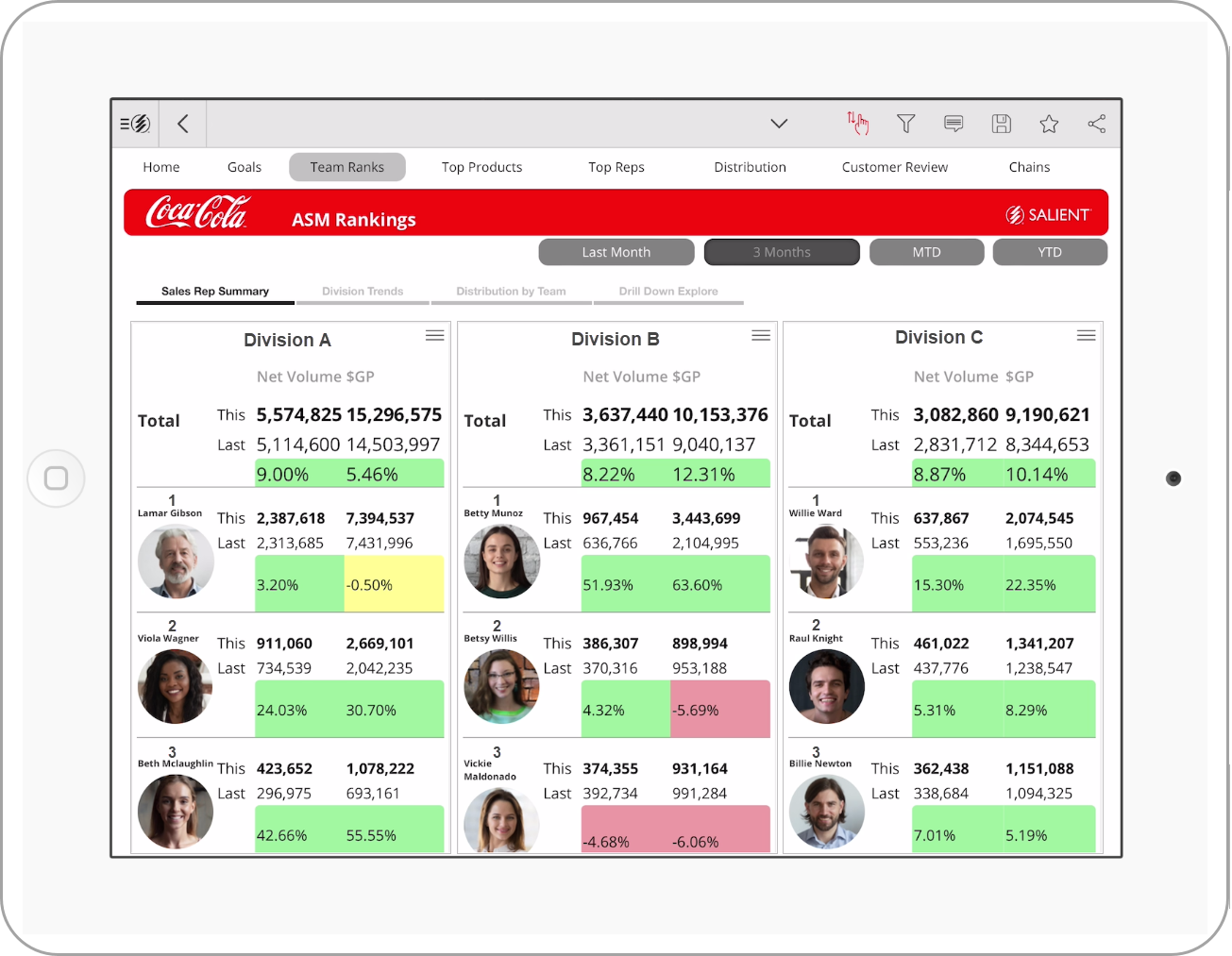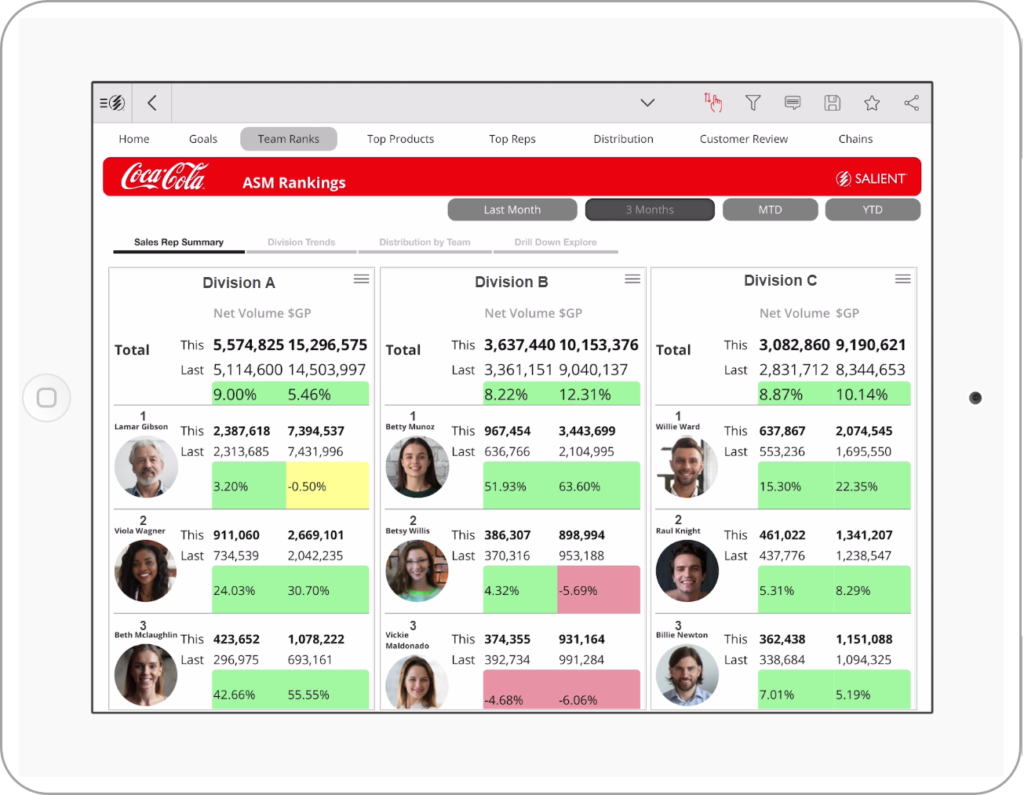 Team Rankings
---
Review and compare rankings and trends by teams, regions, or other hierarchies. Narrow down your focus on particular goals and priorities to see how your teams are measuring up in sales and distribution.
Salient Works With Major Soft Drink Bottlers Like: