Salient's mission is simple; to help our clients drive the business improvements they want to see. Our end-to-end approach embeds continuous improvement into the precisely aligned operations of the enterprise, built around standard best practices right-fit to every function, and enabled by technology that delivers all the right data to each decision maker.
The key to improving performance is timely and specific knowledge, in the hands of the decision makers, at the point of value creation. The key to sustaining those improvements is to embed 'continuous improvement' into the operations of the enterprise, taking it out of the "special initiative" category. To this end, Salient has developed a proprietary technology that doesn't require a trade-off between speed and scale, handling billions of transactions and providing answers at the speed of thought.
We enable organizations of any size to gather facts from anywhere and compute precisely how every sort of activity adds value. Then we deliver this knowledge to every person in time to execute optimally.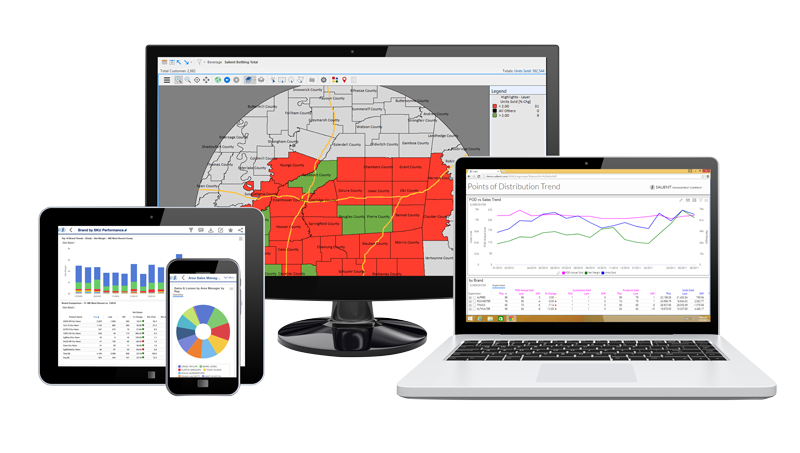 Case Studies & Testimonials