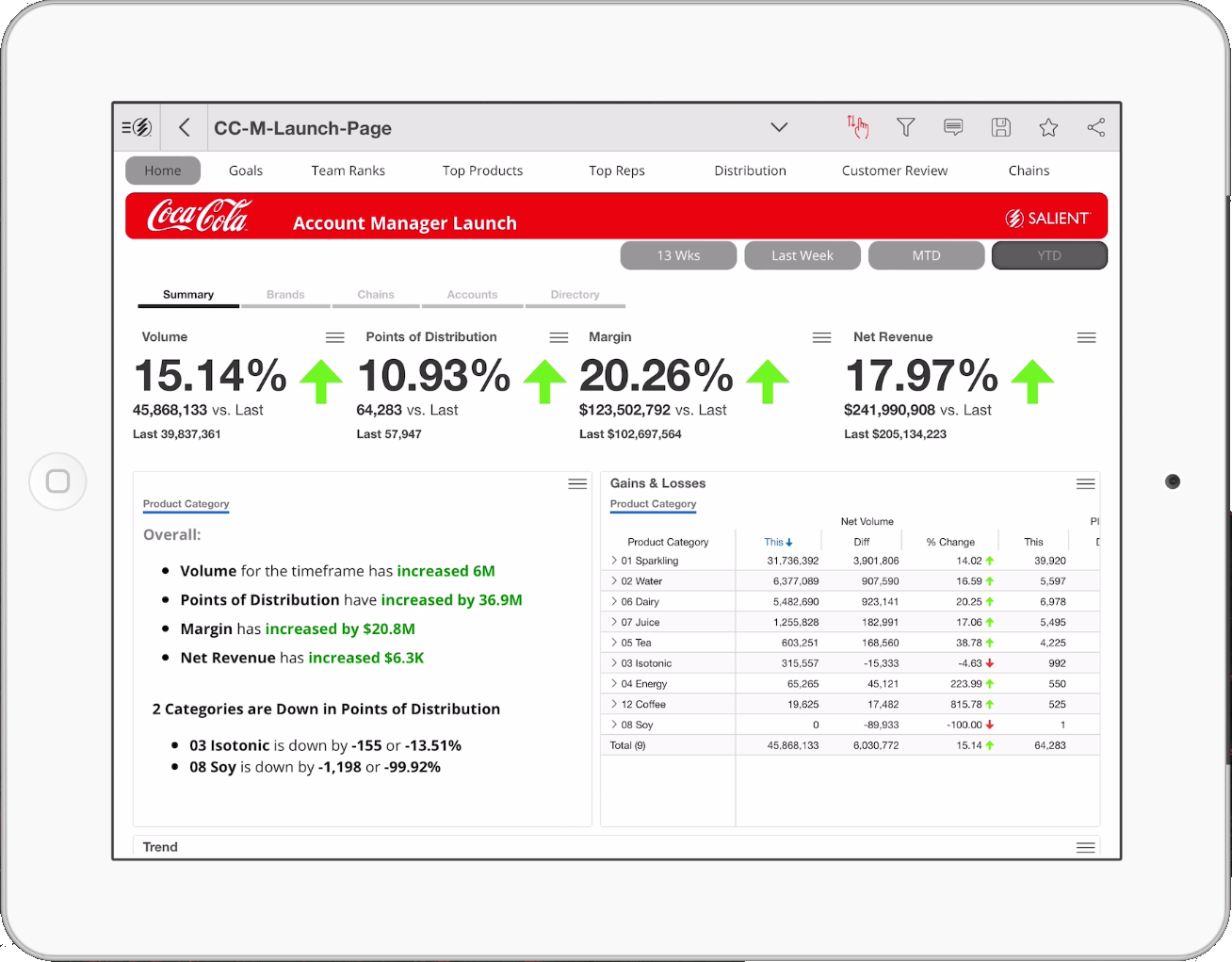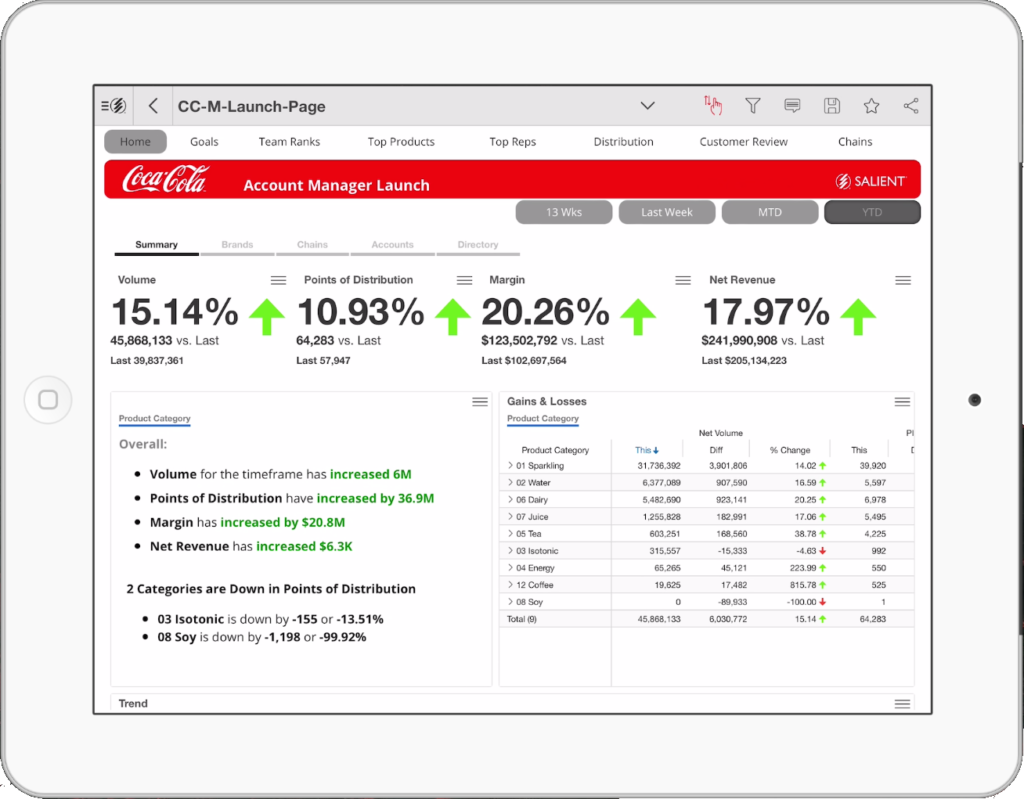 Our Approach
---
Salient typically starts with detailed sales transactions as a foundation. Then we add purchasing, inventory, market (from IRI or Nielsen), and any other type of data you may want to track from the manufacturing process or your internal systems to arrive at true customer profitability. While our origins are in Fast-Moving Consumer Goods (FMCG), our tools and techniques are generally very portable with only minor customization of our pre-packed industry templates.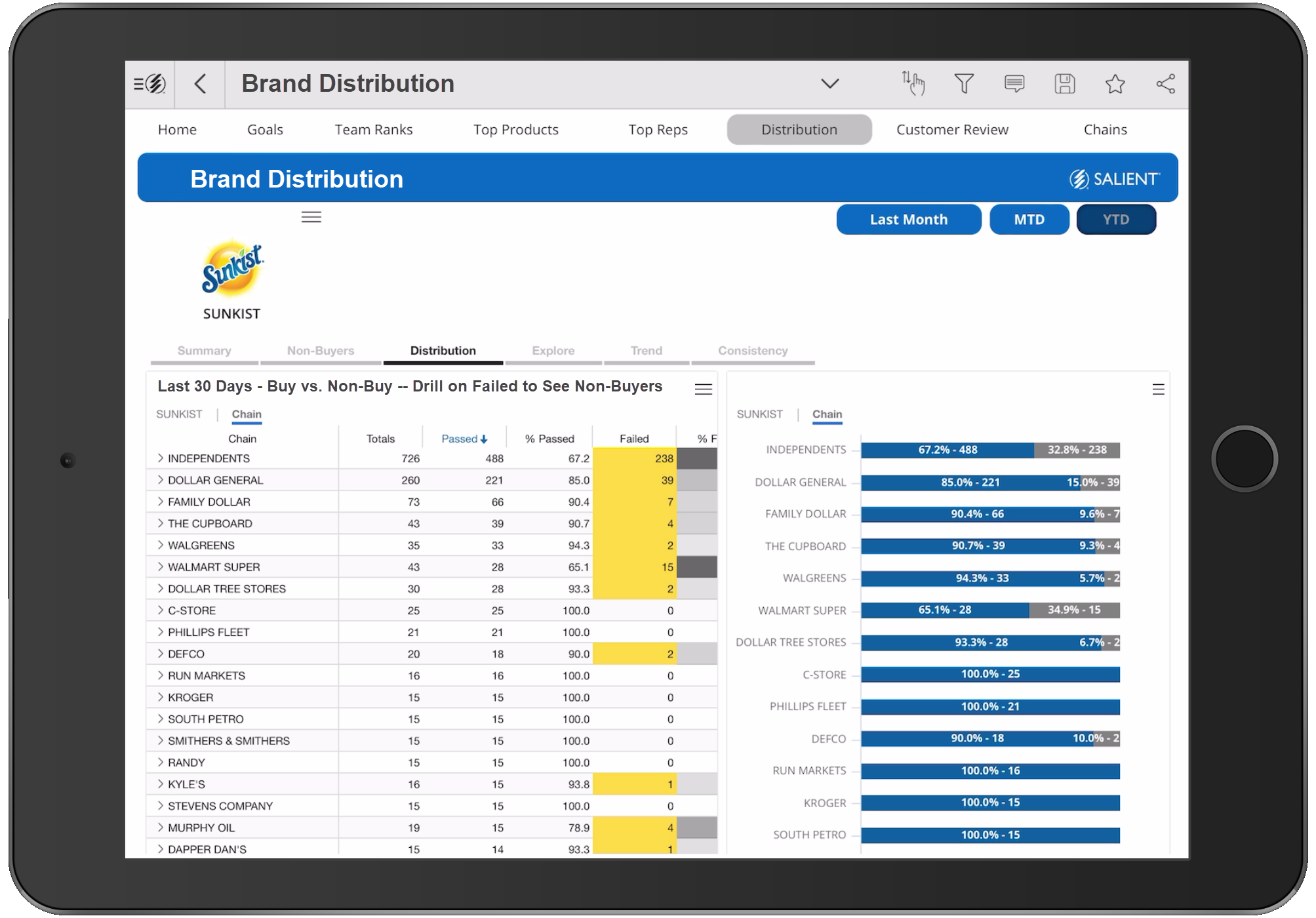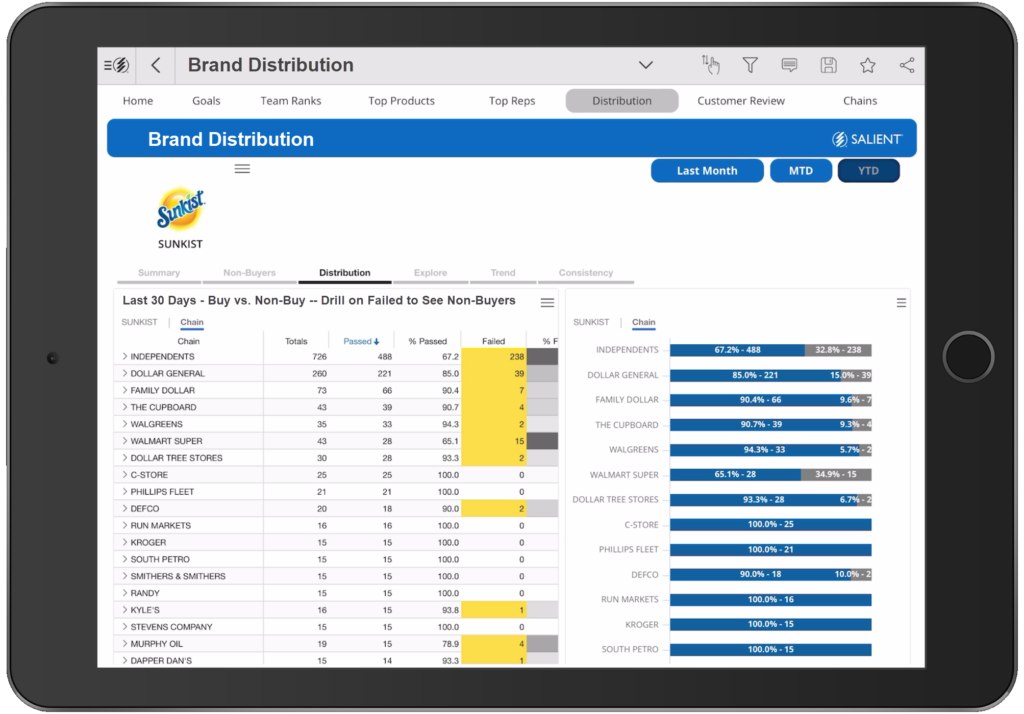 Reduce Voids & Increase Distribution
---
Exception criteria provide actionable lists of customers that have stopped buying, haven't purchased, or are at-risk and declining in sales.
As always, distribution lists can easily be filtered down to a specific team or rep. and shared for immediate follow-up with the customers.
Dashboards can be shared either through a direct link, as a pdf, or an image screenshot. Individual lists can also be exported to Excel.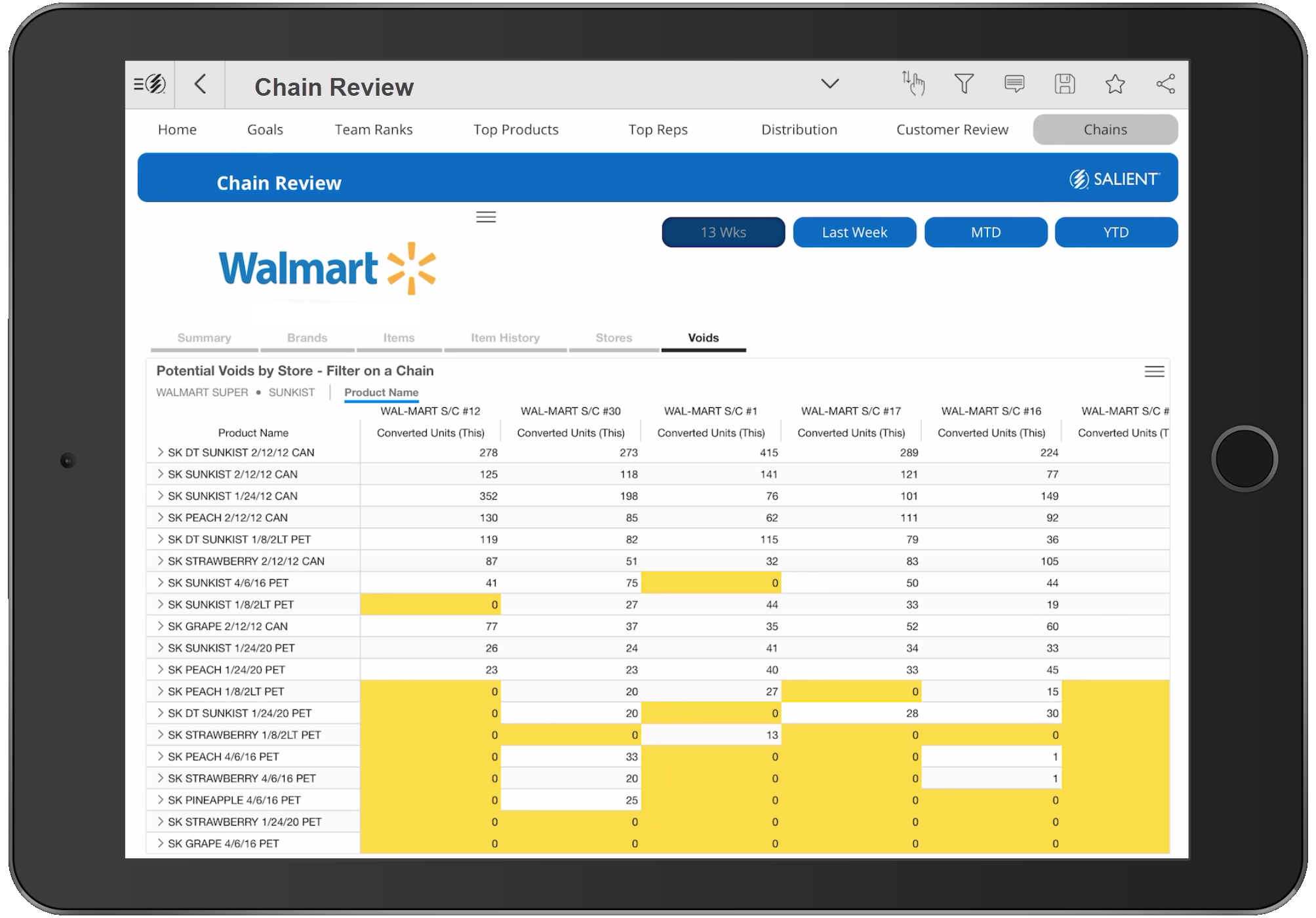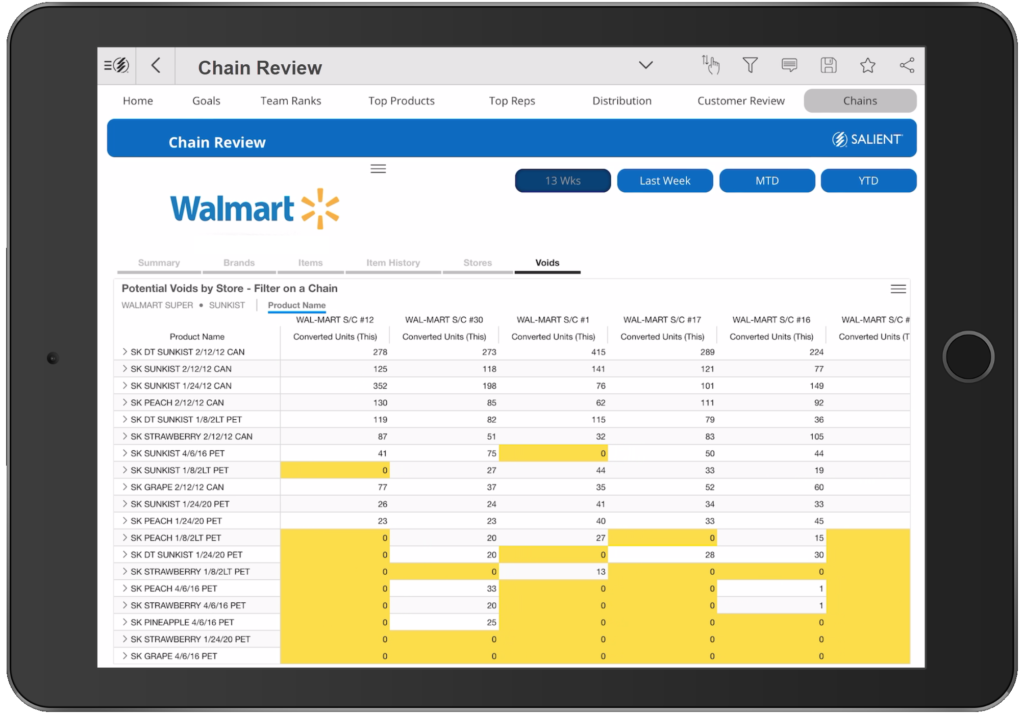 Chain & Store Level
---
Item Void Reports clearly identify which top products are not being consistently placed in authorized stores.
Full item histories easily convey top sellers to store management and point out sales gaps.
Highlights and heatmaps clearly indicate gains and losses in volume.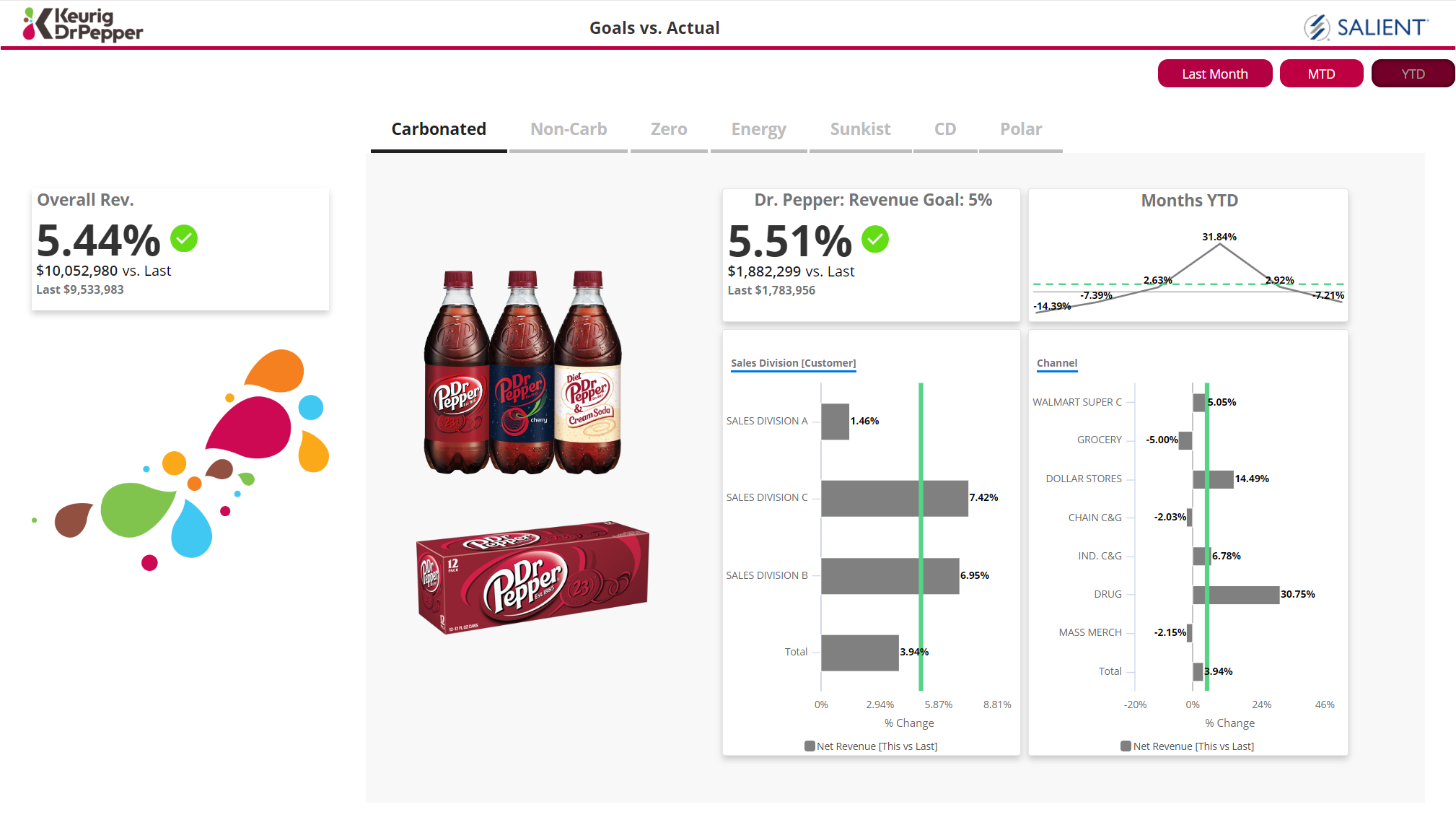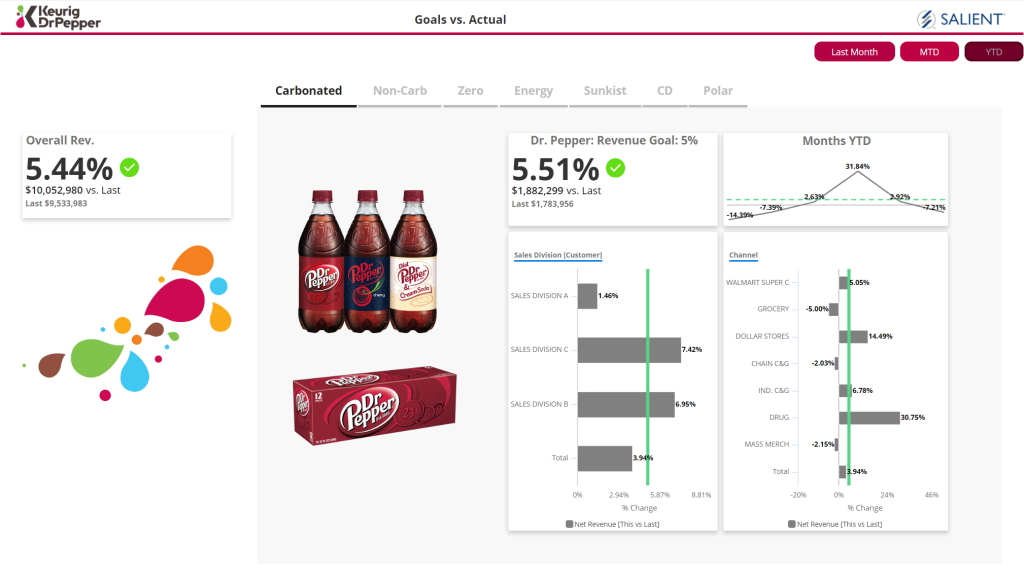 Goals & Strategic Focuses
---
Easily set and measure progress against strategic goals with user-defined thresholds.
Annotate directly on charting to provide context on expectations and outcomes.
Investigate performance outliers further in any direction using Explore Mode.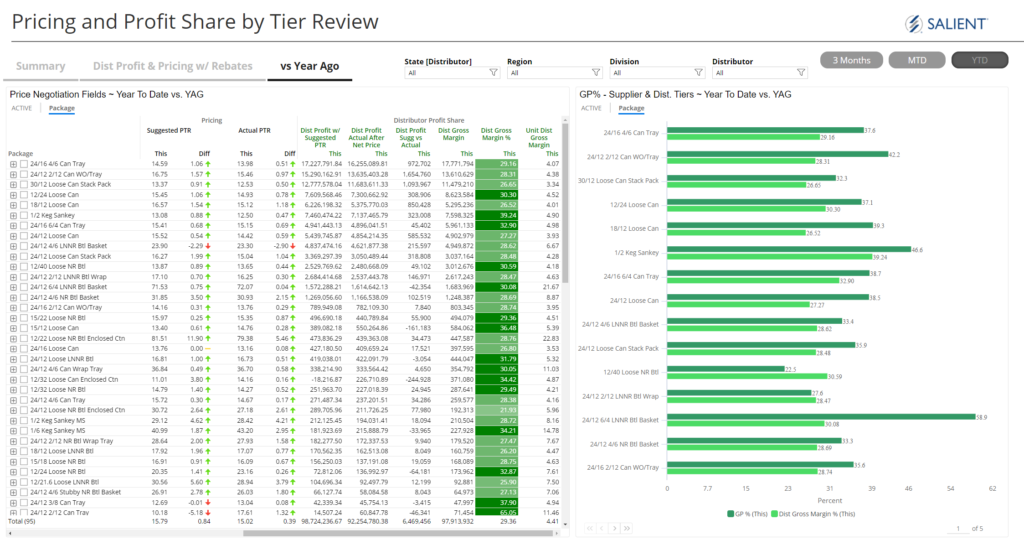 Salient's industry templates provide a
custom starting point for business users.
---
Here are some example use cases:
Identify Promotion Effectiveness
Drill Into Gains & Losses in any area of the business
Precisely Measure Customer Profitability
Spot Voids and Selling Opportunities
Optimize Product Assortment / Track Planogram Compliance
Collaborate in Online Portals with Distributors
Consolidate reporting on supply, demand, trade spend, and forecast
Beverage Suppliers We Work With Include: