Salient Mobile
Salient Mobile brings the analytical power of Salient Dashboards directly to iOS, Android, and Windows phones and tablets. View, sort, filter and drill down with an all new optimized user experience that makes it easy to get to your answers in just a few taps. All published Salient dashboards are instantly available in Salient Mobile.
Tap to Drill Down
Just tap on any graph or table to drill further down to view transaction-level details. Uncover the true cause and effect of your business performance. Say farewell to guesswork.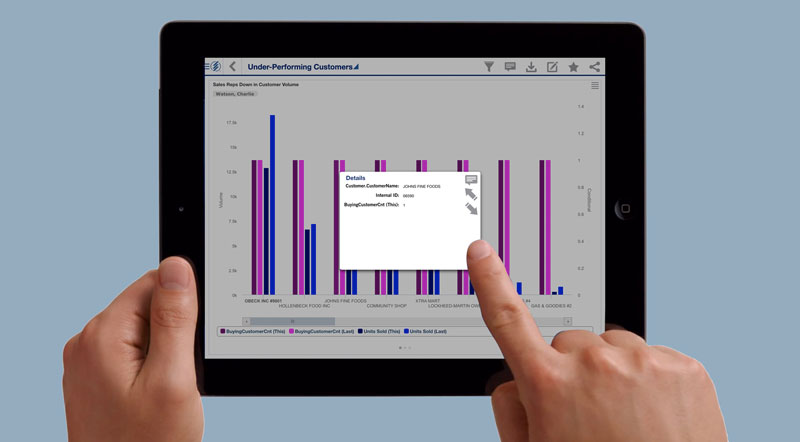 Swipe through Widgets
As an alternative to viewing several widgets at once in a dashboard, carousels let you scroll through each widget in a full screen view. Filters work exactly as if all widgets are in the same view.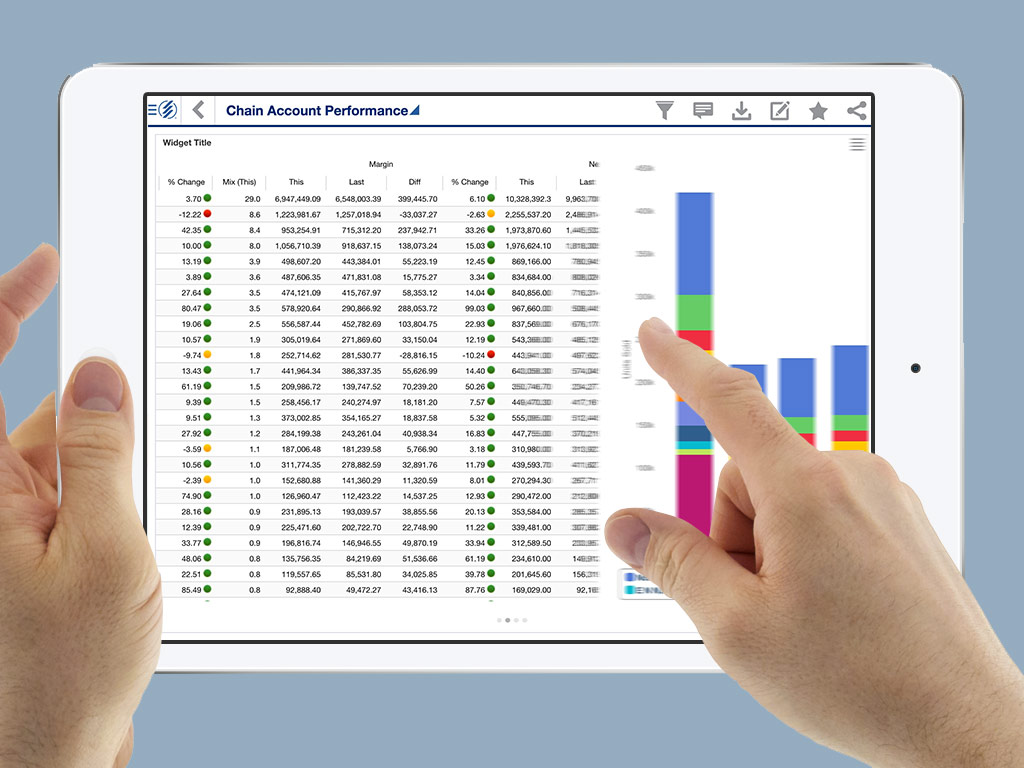 Expand Multiple Rows
Expand table rows to view multiple levels at once. This feature allows you to expand up to every level available including key list members. To expand on a member, simply tap on the expand icon located next to the member name.
To enable this feature in Salient Mobile v1.4, upgrade to Salient Dashboards v6.0 or a later version.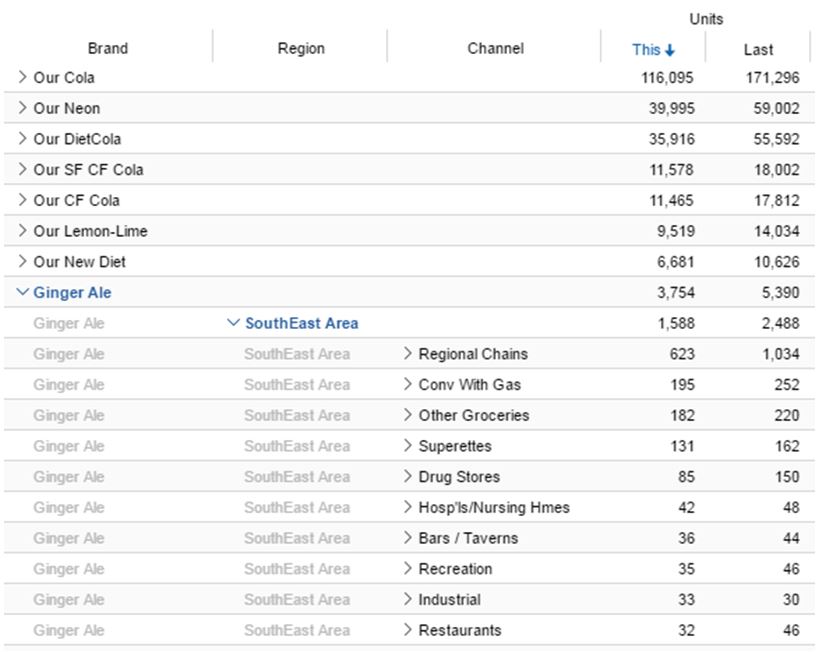 Customize Appearance
Optimize your dashboard views by selecting from multiple layout and background options in the editor. Users with Builder licenses can change layouts and backgrounds by tapping on the Edit icon while viewing a dashboard.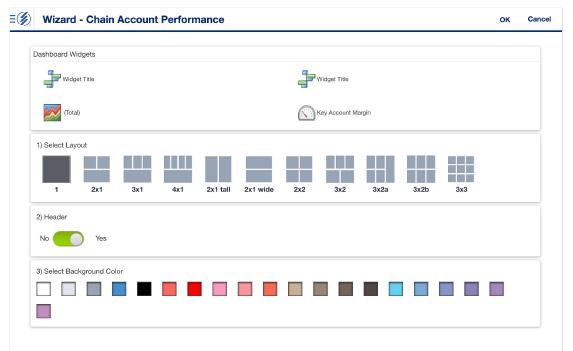 Personalize and Save Filters
Do you filter frequently? Instead of hassling with setting up your filters every time you open the same dashboard, now you can customize your settings once and save them for next time.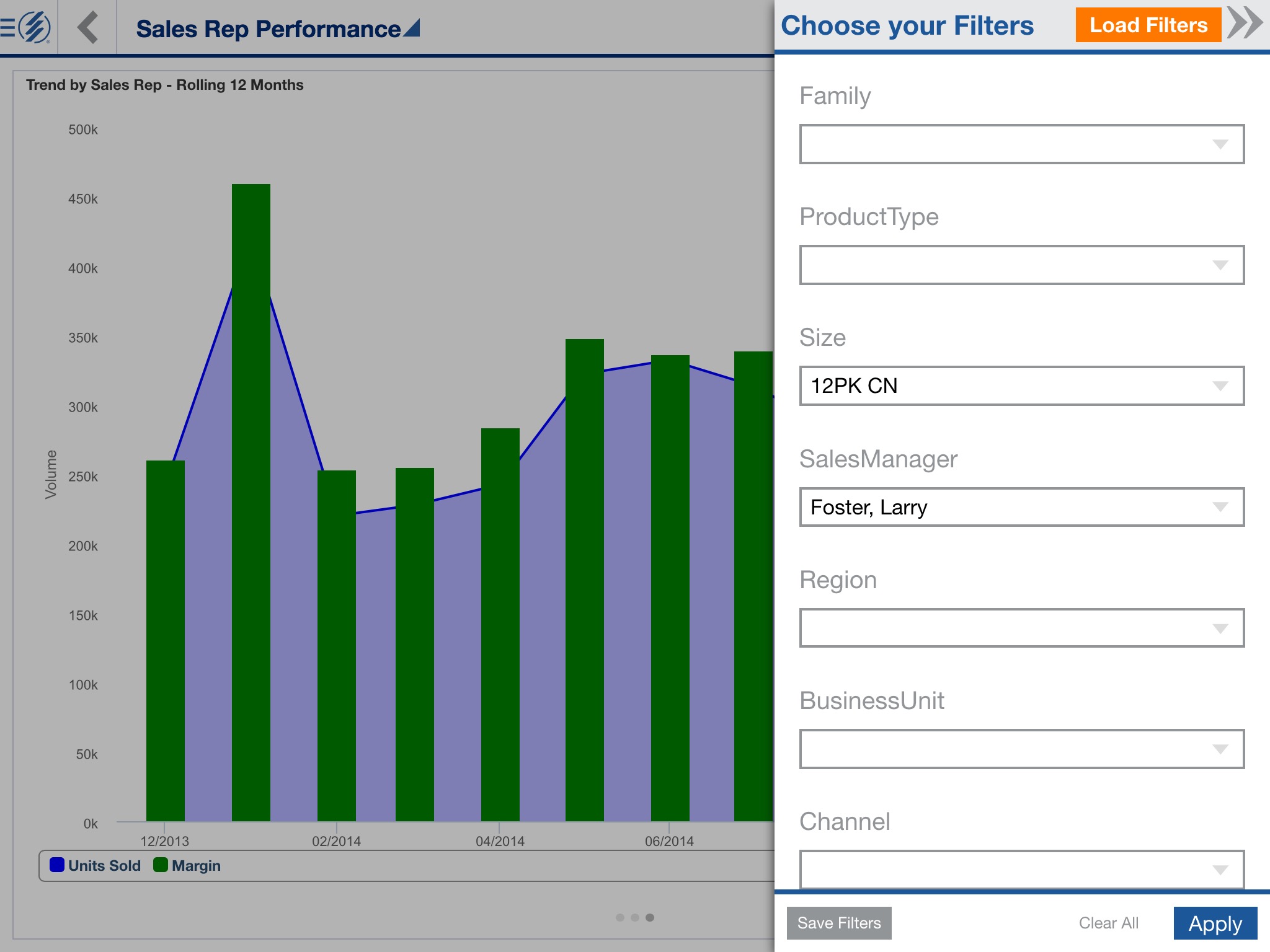 Filter on Customers Near You
With GPS location services enabled on your device, you can select and filter by customer locations near you. Location descriptions can be configured with useful status icons to show data that corresponds with each location for a particular date range.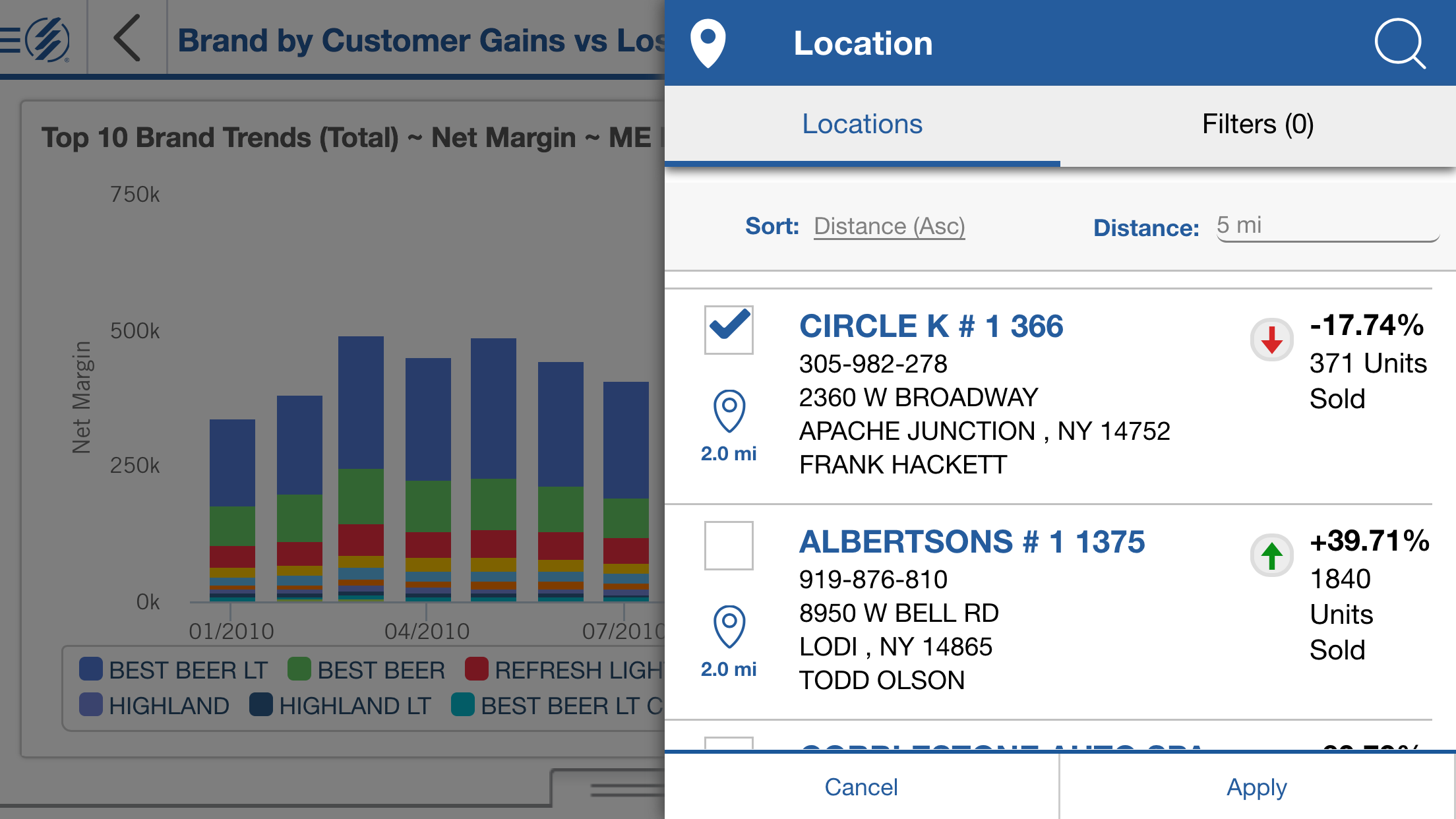 Go Offline
Download dashboards to view later when wi-fi isn't available. No more worries about connecting to the internet while out in the field.

Share Your View
Save or email dashboard views from your phone or tablet by using the Share icon. This feature is conveniently located at the top of every dashboard to make sharing quicker and easier.