Salient Interactive Miner: A New Experience
Zero Latency
Remove the excuse of "it takes too long." Near zero latency allows for actionable insights at the speed of thought, and just in time for action to be taken. Conserve your most precious resource – time – by never waiting for the information that will help your business improve.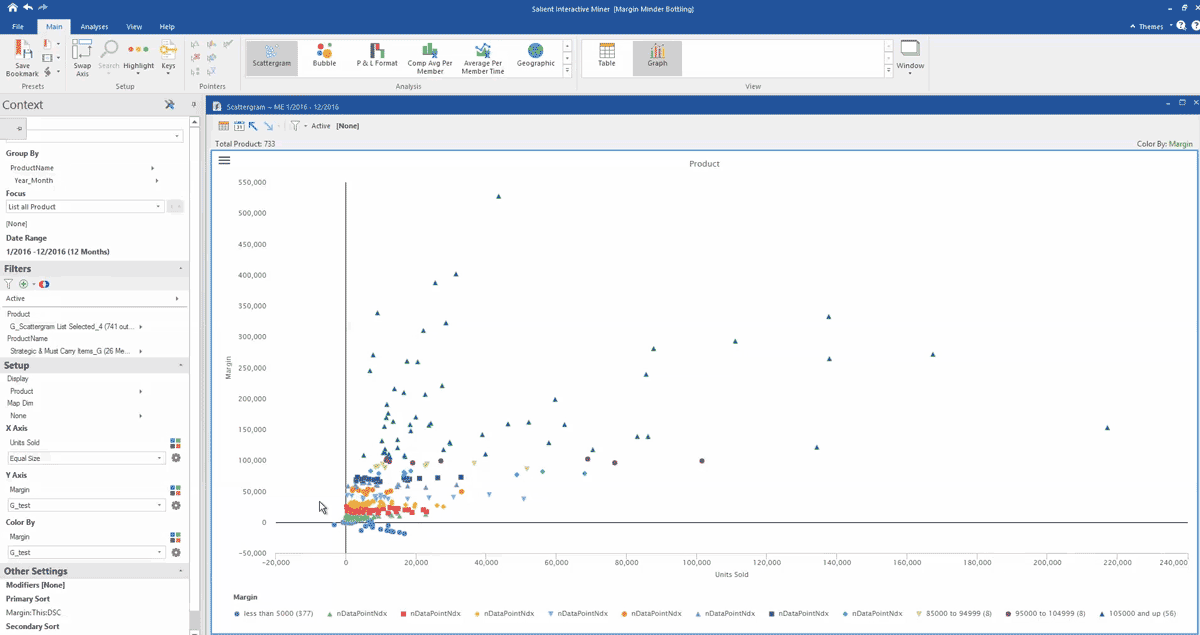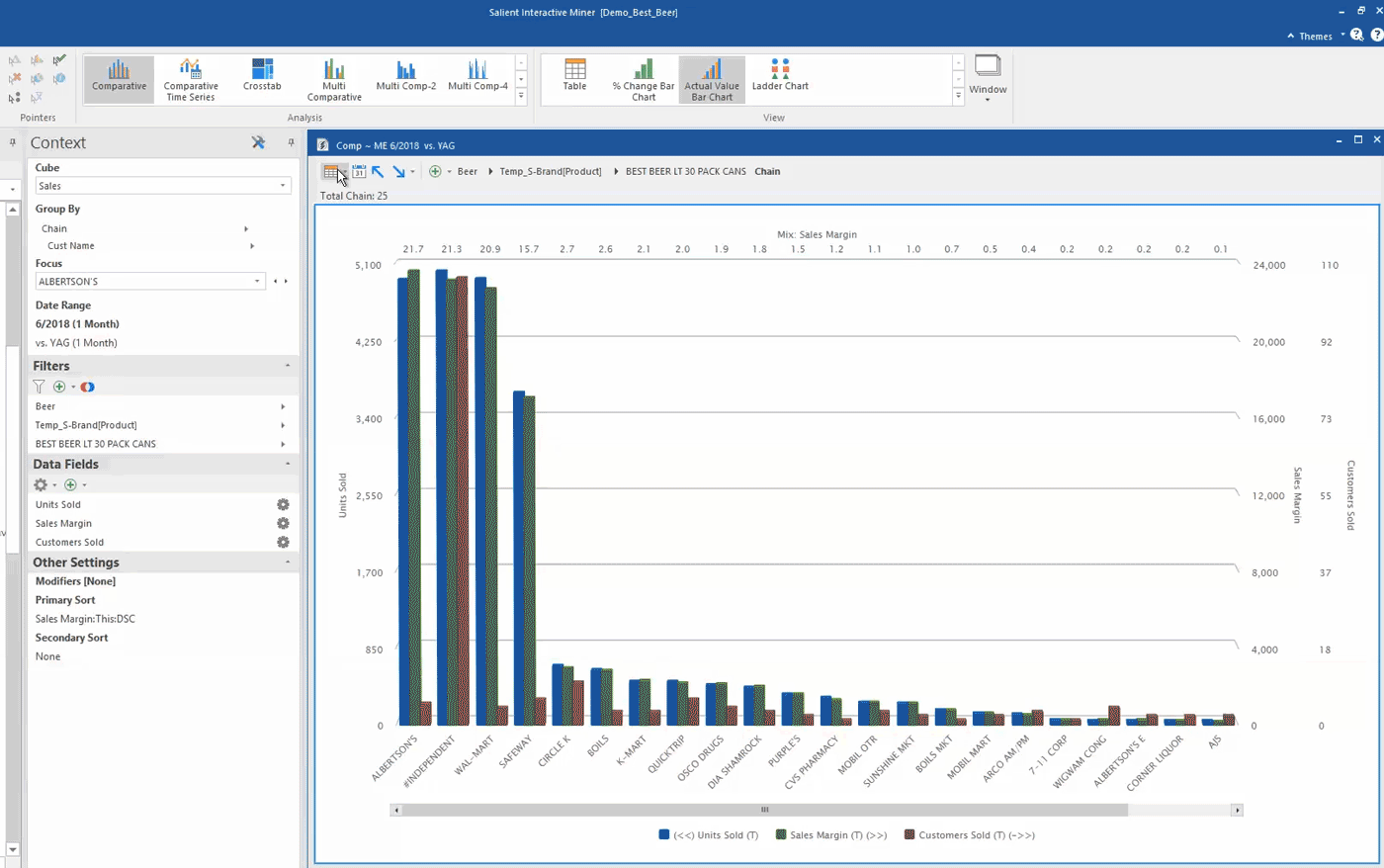 Deepest, Most Accurate Accounting of Value Added
Gain access to the deepest possible accounting of your organization, accurately reconciled data and information from the highest level to the most atomic detail. A perfect reflection of all the relationships between your data provides immeasurable insight into the true evolution of value for customers, products, and transactions over time.
Clear and Complete
All of your data, accurately reconciled and presented clearly and simply, for easy understanding. Confidently use data that holds full detail and immense granularity without losing anything to summarization or rollup, truly allowing you to understand what is driving performance.