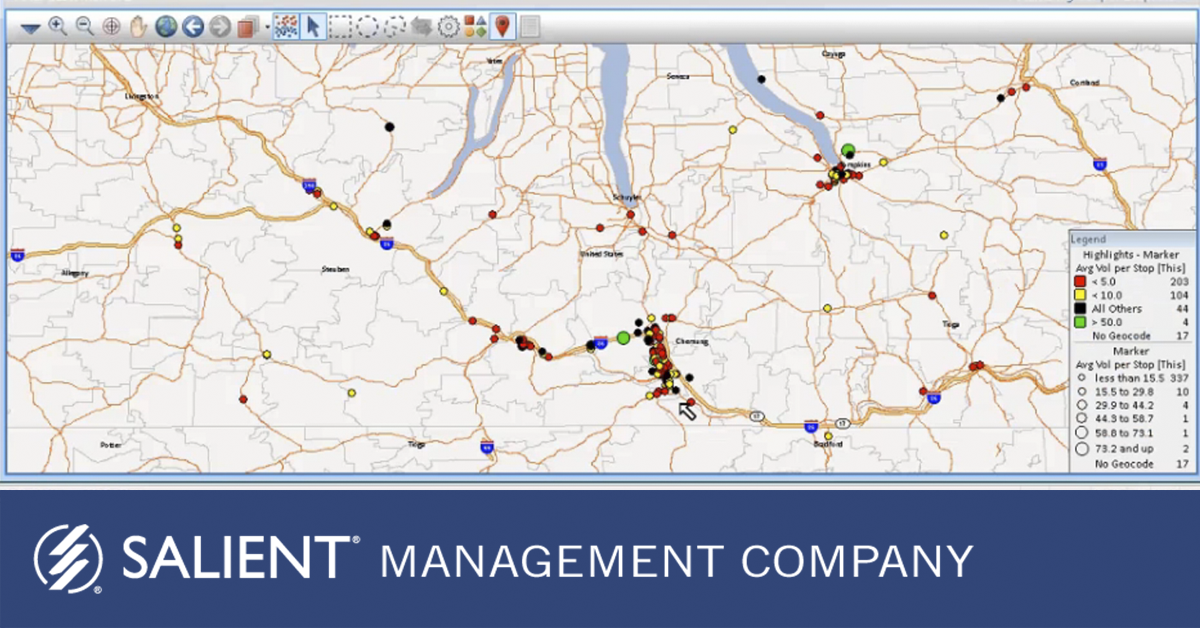 Geospatial analytics has evolved quickly in the past several years from the simple ability to view dots on a map displaying an overview of general market penetration to a sophisticated business tool that can uncover powerful insights on overall business operations as well as opportunities for growth and improvement.
Traditional geospatial analysis tools allow you to view data of past performance from both your own company as well as your competitors. These insights can be useful in answering more basic questions related to how well you are performing in a market, but it doesn't answer the larger and more important question of how well your products are performing compared to the maximum available potential in that market.
To answer this question, Salient Management Company empowers businesses to view all available data through a single source — not just by bringing together traditional syndicated data sources, but leveraging more insightful census data to gain a more granular understanding of per capita measurements. By viewing a market through the lens of data that includes overall population, average income, and other relevant characteristic data points, companies can visualize not just how they are stacking up based upon their own best performance, but they can see a full picture of how well they are penetrating a market to its true maximum potential.
In our free online webinar on geospatial analytics, we discuss how the powerful perspective gained by geospatial data can be leveraged into enhancements to operational efficiencies for delivery routes, cross-account cannibalization, market penetration, and product mix offerings. With Salient's Geospatial Analytics, your team can interact and drill into "maps of their own world" that show where they can immediately take action.
To learn more about how Salient can deliver powerful performance management solutions for your company, contact us today, or visit our website.