Salient Desktop
Visual Data Mining
A Merger of Mind and Machine
The base premise of Visual Data Mining is that your own eyes are better than computer algorithms at recognizing patterns and trends in graphical data. The Collaborative Intelligence Suite (CIS) puts one hundred percent of the information directly in front of your eyes—all of the people, places, relationships and transactions—and lets you "turn the rock" any way that comes to mind…all in real time. Which is to say that CIS is the system necessary to practice Continuous Improvement (CPI).
CIS visual data mining (VDM) tools couple computer power directly to human intuition, enabling users to recognize patterns and trends, isolate outliers, drill to root cause details and, finally, make the timely adjustment.
Designed to work the way they think
Point-and-Click Simplicity – conduct your own queries
Instant Response – follow stream of thought to pursue intelligence
High Resolution – see exact history of individual people, places, and transactions
Used by all levels of management to support decision-making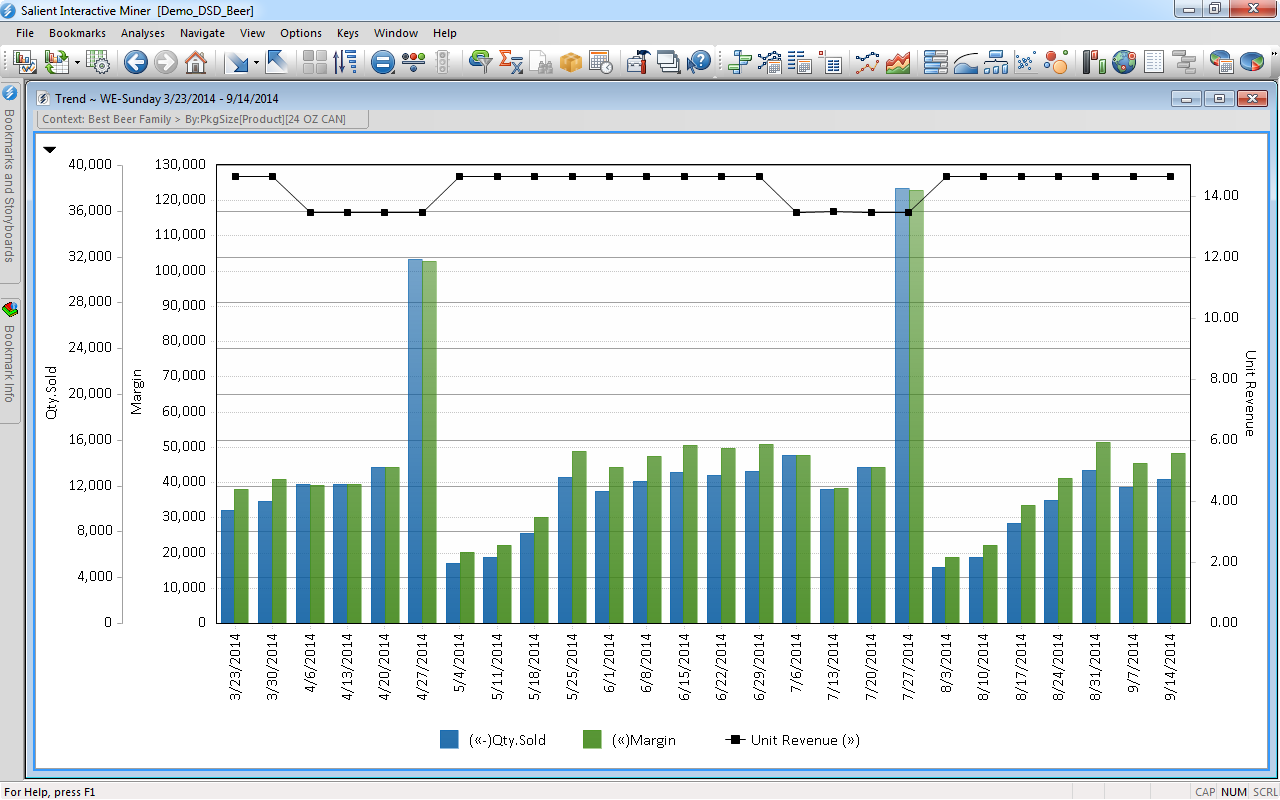 Multiple Analytical Chart Types
Over 30 pre-built visualizations with interactive root-cause visual data mining capabilities.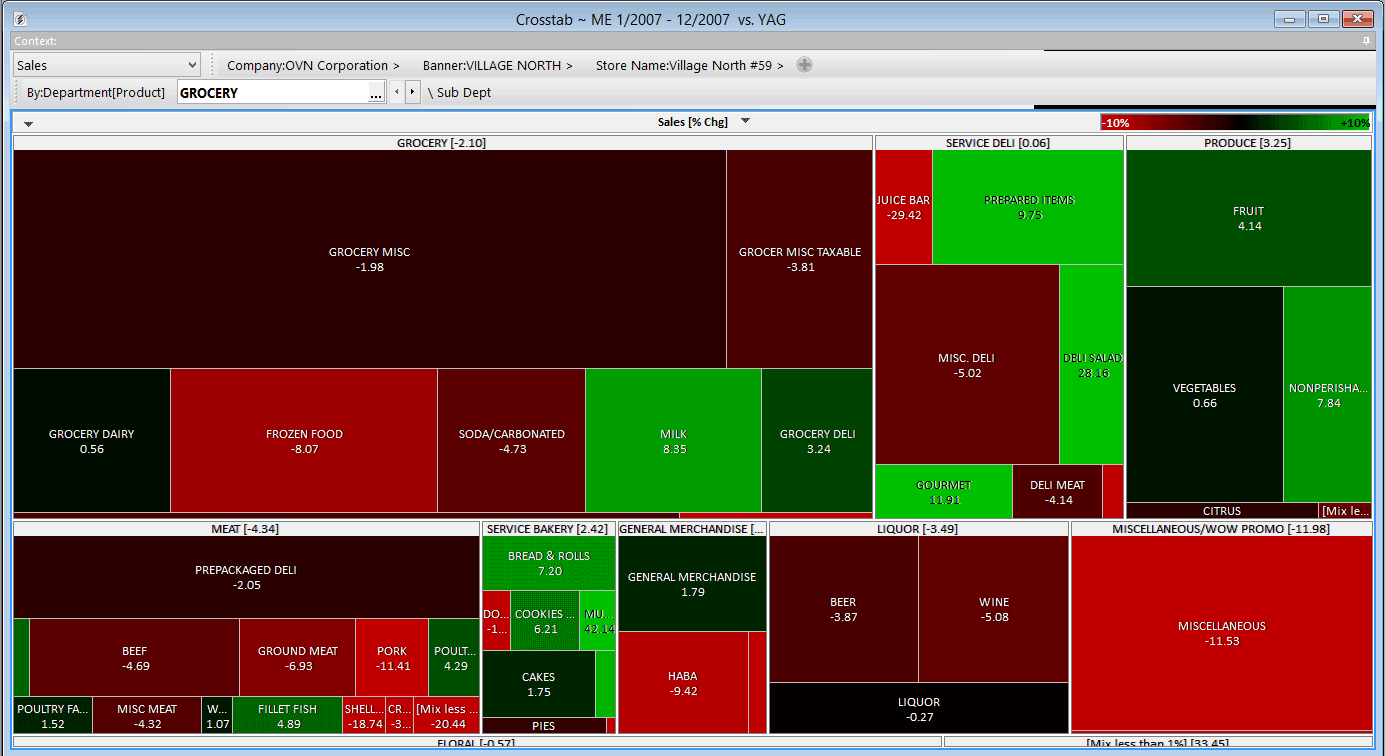 Change Visualizations on the Fly
Any visual analysis can directly transition from one perspective to the next. The system automatically recognizes your selected date and context as you change from one analytical view to another.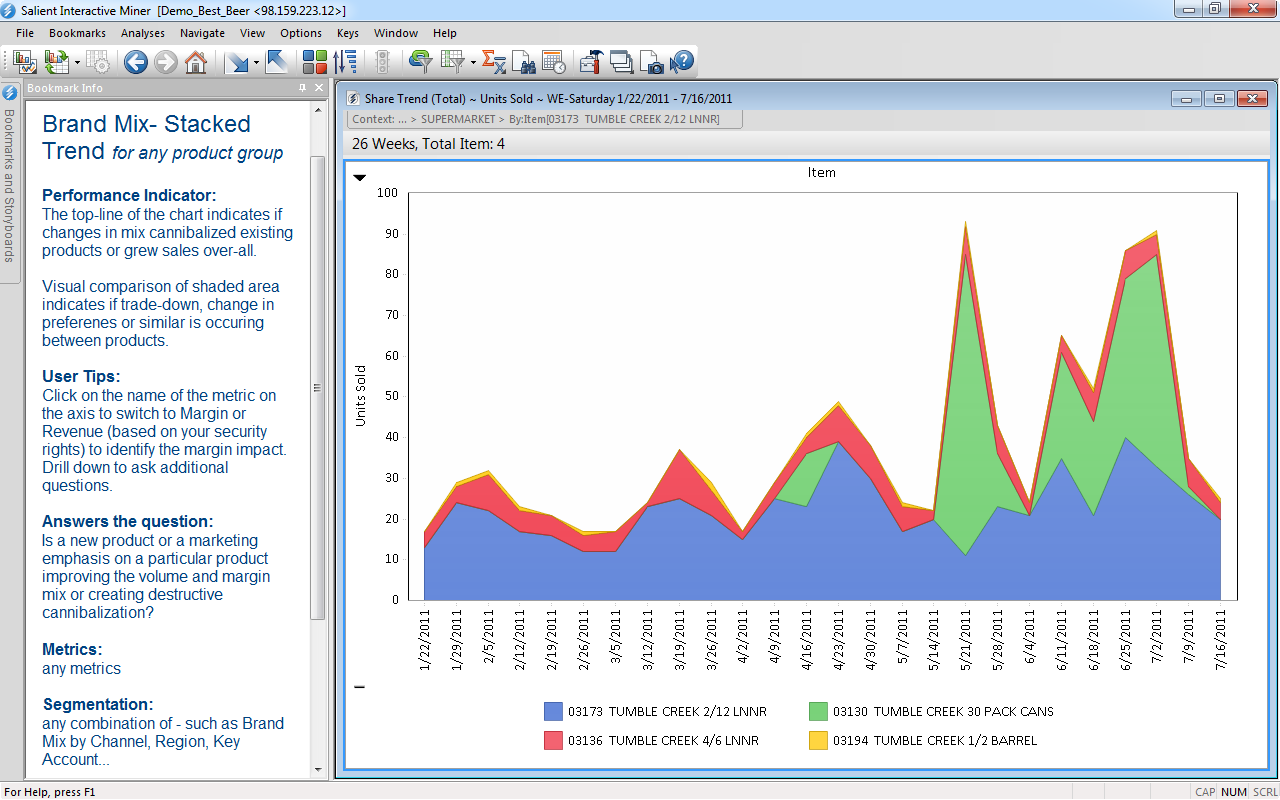 Share the Whole Analysis with Storyboards
Storyboards provide a step-by-step walkthrough of analyses that guide users to the exact information needed to arrive at root cause.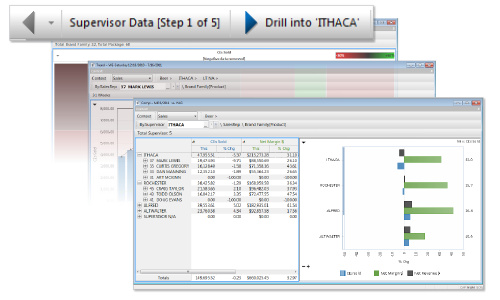 Notify Your Users with Alerts
Custom reports can be delivered directly to your inbox to ensure you are always up to date on the information you need.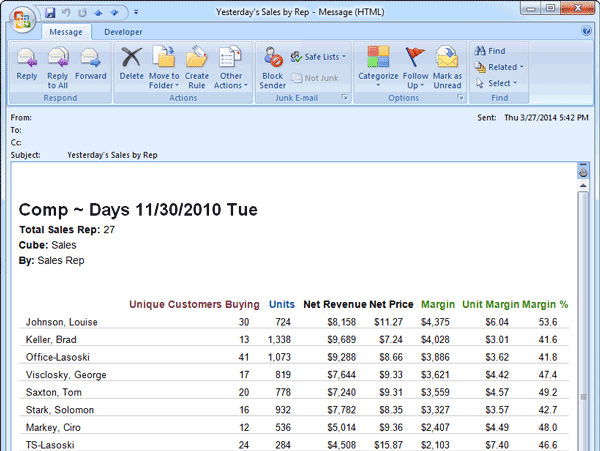 Compare & Analyze Custom Groups
Use custom groupings of members (collections by title) across the full spectrum of analyses – comparisons, distributions, exceptions and trends.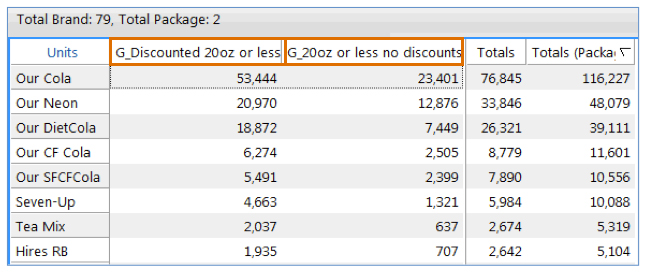 Set Your own Criteria with Dynamic Collections
Filter dynamically based on selected criteria.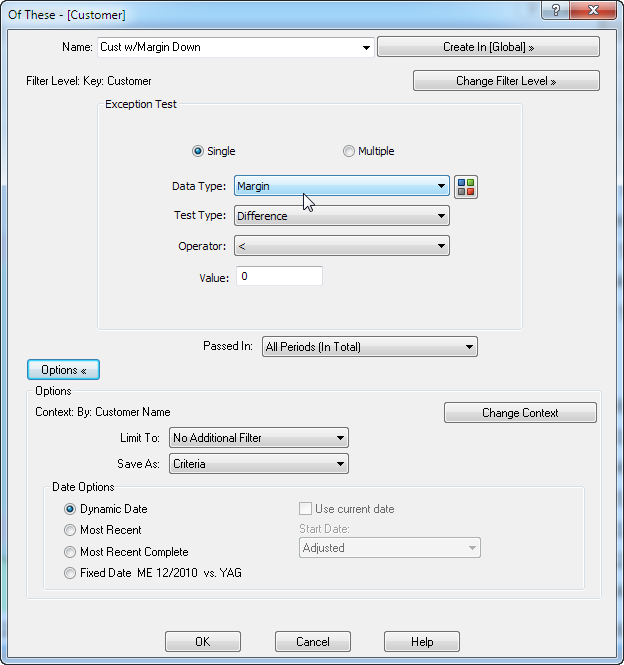 Crosstab New Visualizations
Crosstab stacked bar graphs shows each 1st By member as a bar, and then break down each bar by the 2nd By dimension.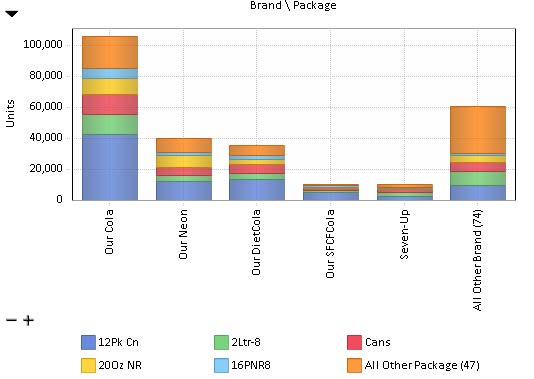 Highlighting
Use highlighting to draw attention to changes in performance.
Save and reuse multiple sets of highlight settings
Global highlight settings are available to facilitate sharing of commonly-used selections
Bookmarks and macros store highlight settings
New highlighting styles are available. You can highlight the entire cell like in previous versions or display a variety of symbols beside the highlighted values. For example, you can use arrows, circles, triangles, and more.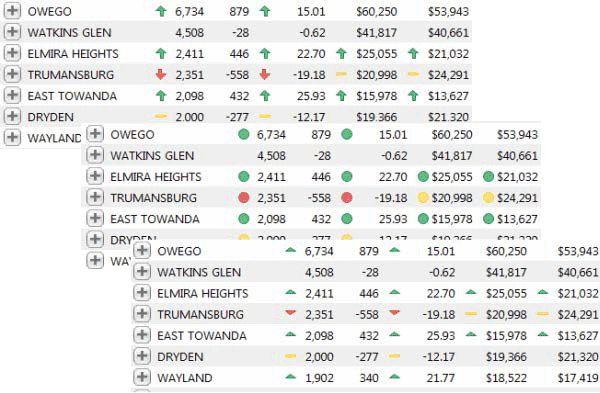 Graph on Actual Value Difference
Actual value graphs can show the difference between two time periods, when comparing attribute members. Also available in Comparative Time Series line and bar/line graphs to show which dates had the most significant changes since the previous time period.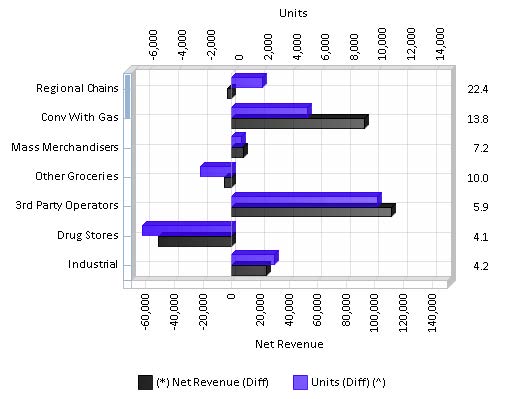 See More at Once
View multiple levels of your path at the same time. Continue viewing multiple levels at once as you explore further in any direction.