Salient Dashboards
Salient Dashboards are a powerful yet simple-to-use dashboarding platform that gives your managers the freedom to explore and share meaningful information from the convenience of any device connected to the web.
Salient Dashboards run on a secure thin client (web-based) that connects to the Salient Data Mart. Users can also pull up Salient Dashboards directly on their tablet or smart phone using the Salient Mobile apps for iOS, Android or Windows to get to actionable intelligence on demand.
Capabilities are available in three license types:
Share Published Views to Web & Mobile Devices
Dashboards can be viewed on any PC, Mac or mobile device that has a web connection. Apps are also available for iOS, Android and Windows mobile devices.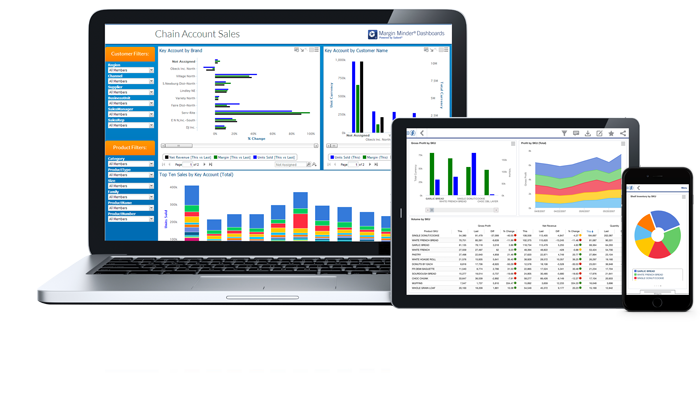 Dashboard Designer
Salient Dashboard Designer enables your team to create actionable analytical reports for your organization to improve business performance. The easy building workflow uses drag-and-drop features throughout the Designer interface, which minimizes distraction on technical features and allows your team to focus on the analytics content.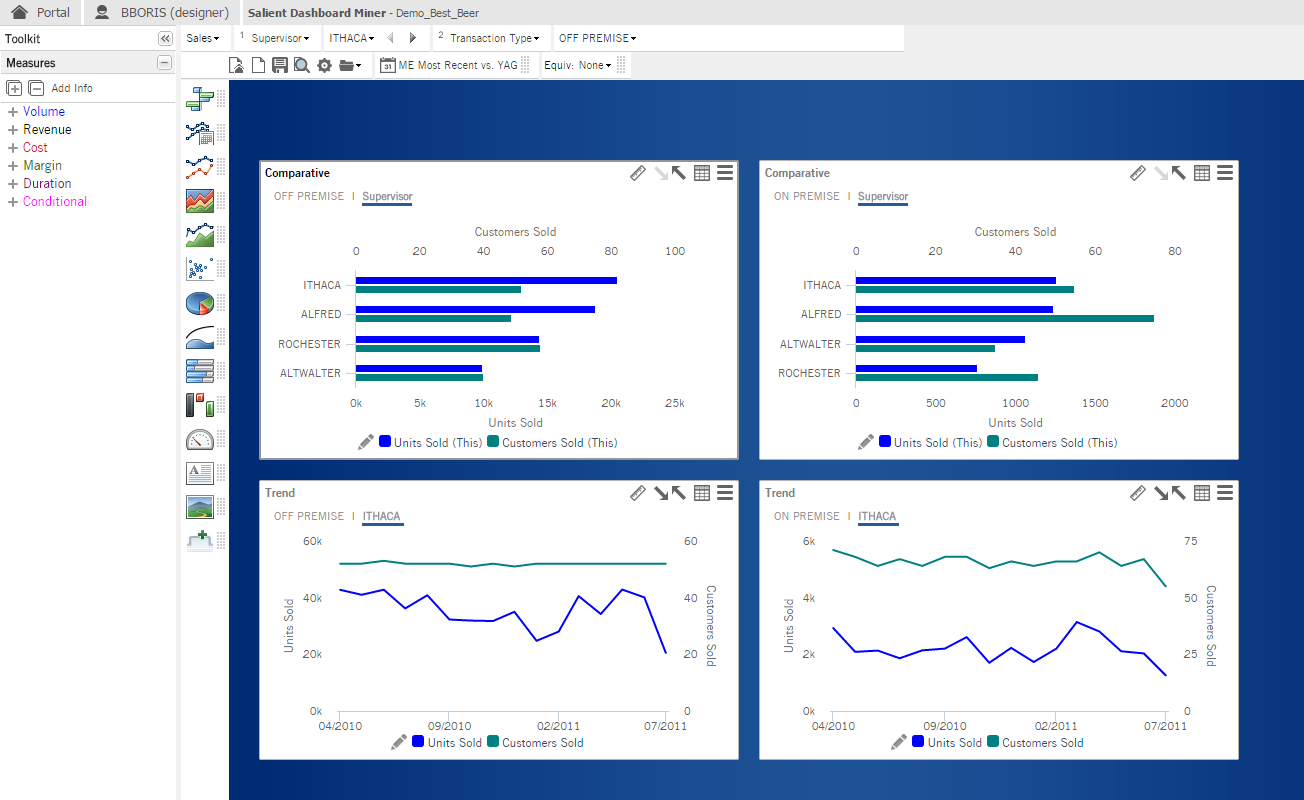 Power Viewer
The Salient Dashboards Power Viewer license gives your team added flexibility in data discovery by allowing them to explore in more directions and insert other metrics into their dashboard charts. These capabilities are also available on the Salient Mobile app for iOS, Android and Windows devices for users that have a Power Viewer license.
Dashboard Viewer
Salient Dashboard Viewer is an installation-free client that allows your team to view and use your organization's customized dashboards within a browser on a desktop, laptop, or mobile device. Unlike other types of dashboard software, Salient Dashboards are highly interactive to support flexible ad hoc analysis that results in more actionable reporting.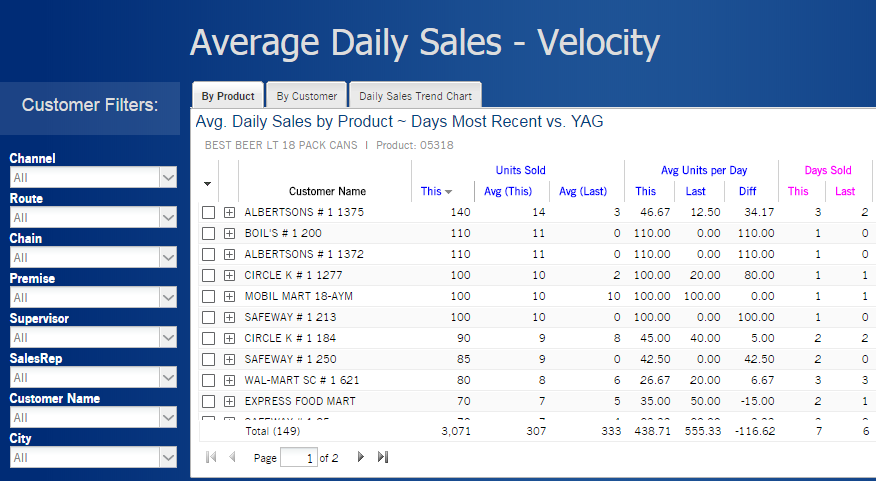 Discover the Full Story
Use storyboard drill paths to optimize the investigative process and leverage insights more effectively.
For example, use storyboards to create company dashboard portals that provide snapshot views – then drill deeper and launch new dashboards about that segment or function.
Drag & Drop Drill Paths
Simply drag and drop the dimensions in the order you'd like. The drill path can be however long or short, and in any order that makes sense to you.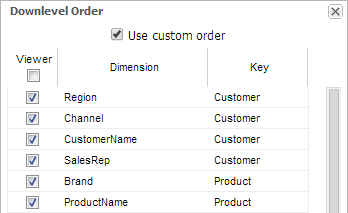 See More at Once
Choose from a wide selection of charting and graph features to optimize your dashboard views and present your data clearly.
Save space and see all the relevant data in one place using a variety of graph options such as marker points and overlapping bar charts.
Use shared tooltips to easily compare numbers.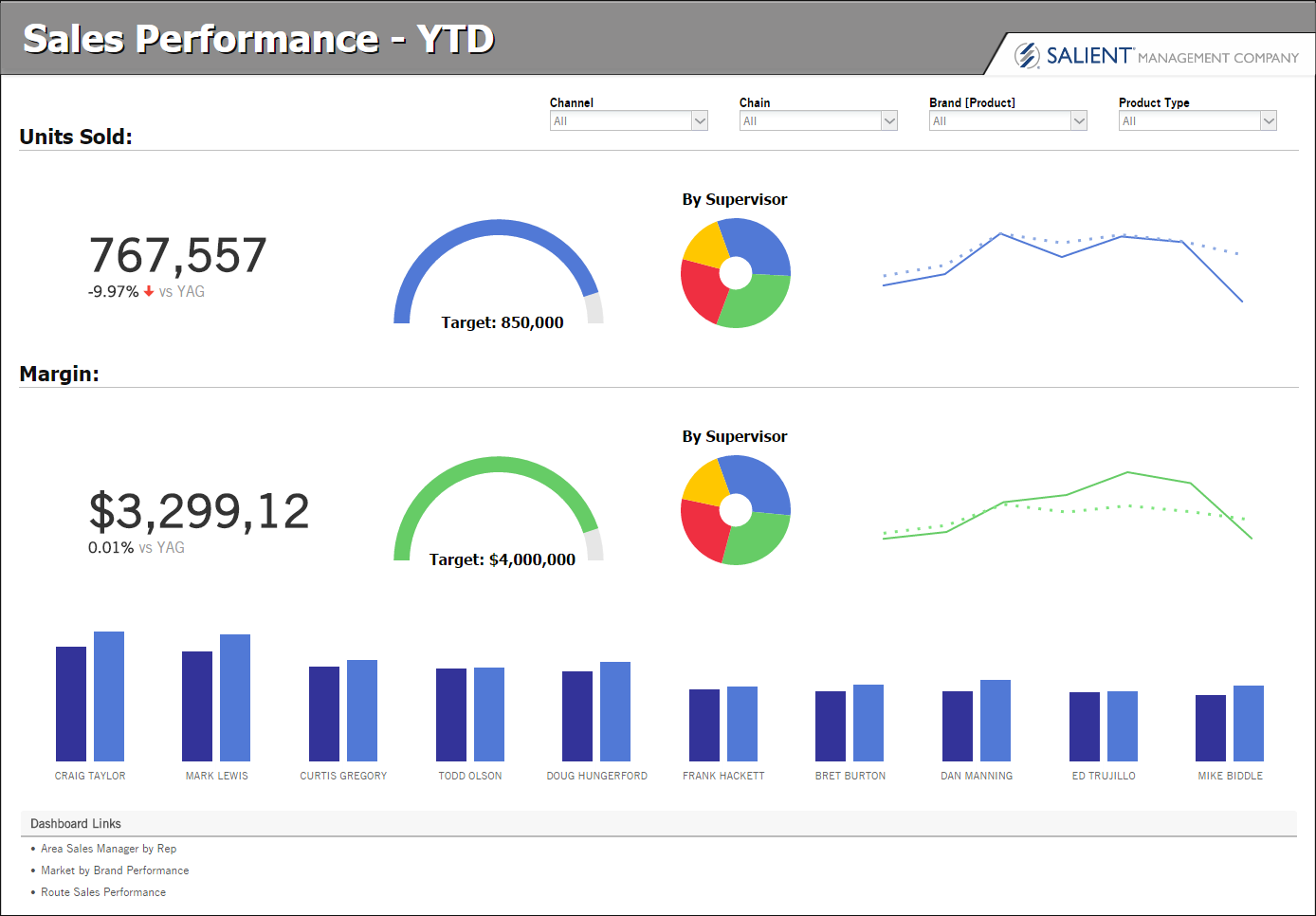 Highlight Performance
Quickly spot gains and losses or performance against goals using highlighting.
This feature is available in Comparative, Comparative Time Series, and Trend graphs to help
users easily identify performance that falls within or outside of the expected ranges.
Any Color You Like
Along with creating custom backgrounds and customizing fonts and styles with content widgets, you can now use your own colors in comparative and trend graphs. For trend line and area graphs, you can also choose the line type and thickness.
Additionally, you can create your own color palette for pies and share trends as well as add new styles for tabs and carousels.
Design, Style & Branding
Take advantage of Salient Dashboard Designer's capabilities to create a fully customized look that suits any purpose. Apply your own logos and styles that meet your company's branding guidelines. Salient can help you create these unique designs as well. Contact us to learn more.
Rename Measures
Label measures however they make sense to your team. Maybe volume sold is too vague. Maybe margin doesn't necessarily specify it enough. Or you could clarify labels further. For example, you could rename Units to How many we sold, or COGS to How Much it Cost.
Group Measures
Along with renaming measures, you can also group them. Create and display a group of measures related to inventory and sales for example.
Swapped Table
Switch the rows and columns; for example, a swapped Comparative shows the members in columns and the measures in rows.
Scorecard
Place the data in a table that shows detailed performance metrics for the member you are focused on rather than comparing members. The measures are displayed in rows. Columns show values (This and/or Last), difference, percent change, mix, average, and/or budgets for each measure.
Swapped Scorecard
This view switches the rows and columns of the standard scorecard.
Enhance Trends with Reference Lines
Custom Reference Lines and Ranges
Provide more insight by creating custom reference lines in your analysis, such as goals and thresholds. You can also mark events over time, such as promotions or markdowns.
Calculated Reference Lines are also now available
Averages
Totals
Cumulative
Moving Averages
Linear Regressions
Add Data Labels
Data labels can now be enabled in the graph views to show the values represented by the lines, bars, or areas.