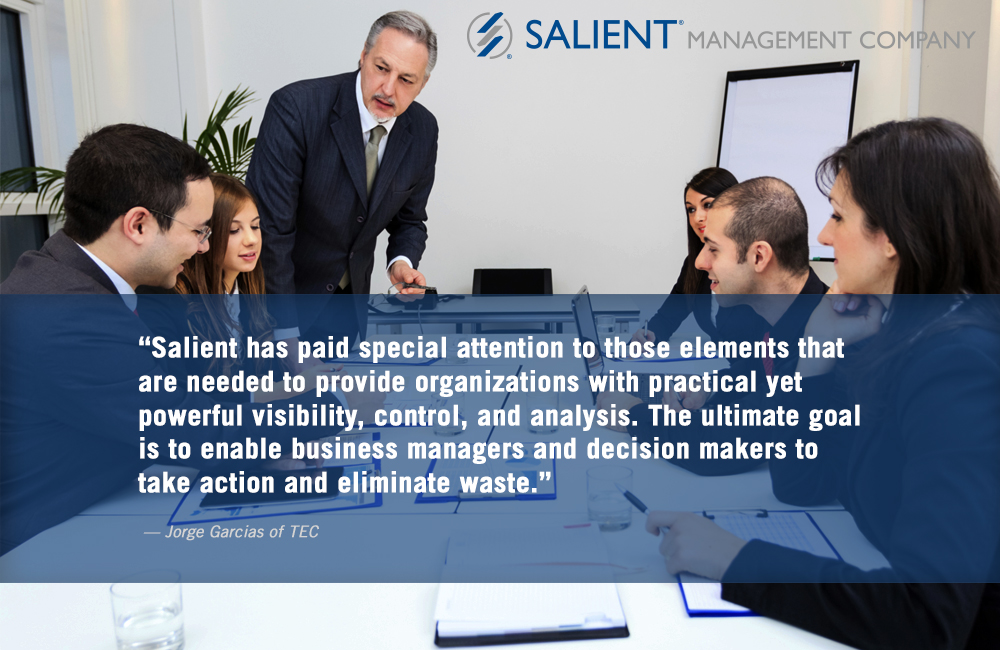 [Salient's] Collaborative Intelligence Suite provides a comprehensive approach to BI and analytics via a platform that can support the entire analytics cycle, helping to close gaps in specific operational and analytics areas. The product therefore is well suited for those organizations that clearly require operational intelligence capabilities and fast problem resolution. — TEC
As a research and evaluation company for business enterprise software solutions, Technology Evaluation Centers (TEC) uses their unique web-based technology to evaluate solutions without representing or reselling any specific software.
In a recently published report, TEC provides a comprehensive review of Salient's Collaborative Intelligence Suite. Upon completion of the review, Salient's CIS received the TEC certified status for providing "an extensive set of features for performing BI, analytics, collaboration, and performance management for real-world business cases in the upper medium and large segment market."
In his review, Senior Business Intelligence and Data Management Analyst Jorge Garcis remarked on "Salient's holistic approach to performance improvement, and specifically how the Collaborative Intelligence Suite, an integrated system of software solutions, allow for efficiently managing the performance of complex businesses."
The TEC report highlights Salient's dedication to providing decision makers with practical and powerful visibility, control, and analysis. By enabling employees to take action and eliminate waste, Salient's solutions provide clear insights to organizations, so that any company can take advantage of new opportunities and maximize growth.
Read the full TEC report here.
Technology Evaluation Centers Reviews and Certifies Salient CIS Technology Evaluation Centers Reviews and Certifies Salient CIS Technology Evaluation Centers Reviews and Certifies Salient CIS