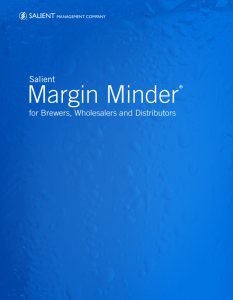 Salient provides proven decision support solutions for fast-moving consumer packages goods manufacturers and distributors that help them leverage actionable information to improve sales, pricing, promotions, product portfolios and market penetration as well as boost efficiency in distribution.
---
MRO & Capital Assets
Your customers demand immediate action, but your technicians have widely varying skill sets. Plus, there are ever-growing varieties of assets to maintain and parts to carry. Salient's MRO solutions help your managers improve business performance in asset management, work order tracking, service efficiency, customer service as well as supplier management.
---
Supply Chain Management
Salient's supply chain management solutions help your decision-makers gain visibility of the flows of products through each step in the value chain. Your team will be able to improve balance of inventory, forecast with greater accuracy, and make better-informed purchasing decisions.
---