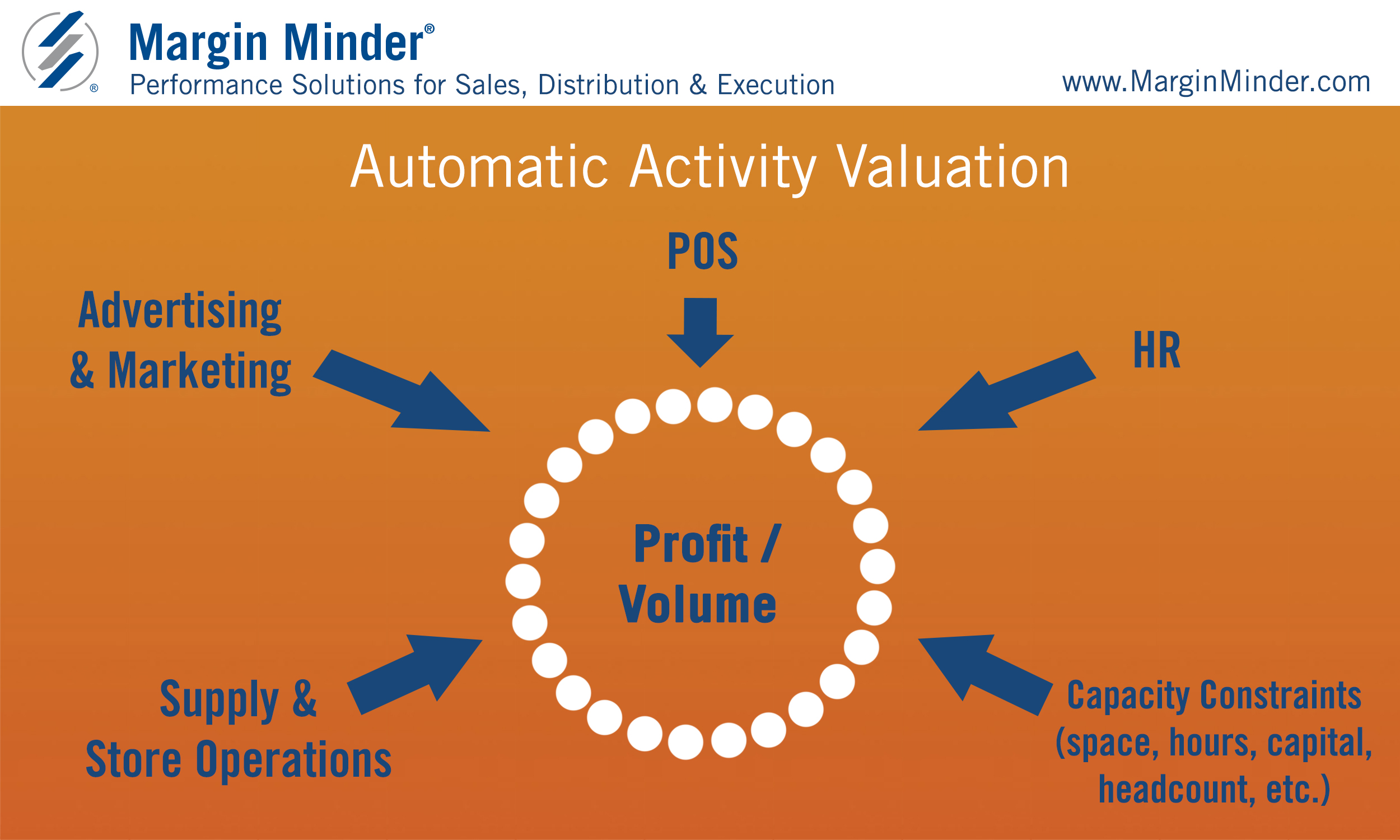 You wouldn't begin a journey without deciding on a destination, nor would you continue without routinely checking your progress, altering your route as unforeseen circumstances arise. In a similar way, your managers already know where they want to go and what needs to be accomplished – they just need the optimal tools to get there.
Each day, managers have to make quick decisions on factors such as pricing, assortments, promotions, labor, and inventory – decisions directly affecting your company's bottom line. Hence, they must be able to assess and redirect before they make a wrong turn. This is where Salient's Margin Minder® technology excels: it measures the effect of managerial actions on outcomes, enabling your managers to convert knowledge into better decisions in time to influence results.
Salient's Visual Data Mining technology perfectly merges computer patterns with the human mind's ability to discern patterns and trends, achieving more advanced recognition and accessibility. This will allow your managers to instinctively grasp and interpret company productivity, and find opportunities for resource re-capture/redeployment. Utilizing the visualization toolset makes sifting through millions of details easy, precise, and lightning fast.
Aiming to remain adaptable to any client's needs, Margin Minder also requires no IT support and no previous analytical expertise. By storing 100% of the historical data that is entered, Margin Minder ensures that there will be no loss of continuity. The decision-maker, at the point of execution, simply views the results of previous occasions which exhibited the same economic behaviors, making real-time decisions to build off of previous successes and failures.
As a 'GPS' for your decision-makers, Margin Minder helps make the connection between activities and results. By harnessing these powerful tools, the stage is set for your company to grow into a premier organization in your field. You will be empowered with an efficient management system that unremittingly drives continuous improvement. Let Salient help you, your managers, and your company get to where you want to go, quickly, efficiently, and profitably; that is Margin Minder's ultimate goal.