Salient's industry templates provide a custom starting point for business users.
---
Merchandising & Category Management
Supply Chain & Inventory Management
Operations Management
(General, Department, Warehouse)
Production Management
(Kitchen, Prepared Foods)
Financial Management
(P&L, Daily Sales, Analyst Reports)
Category Management
---
Throughout Salient's category management dashboard templates, launch points are added, allowing users to explore a more in-depth analysis of that particular area.
The category overview template includes a listing of your company's major product categories and can display a variety of performance indicators.
From here, users can explore deeper into business focuses on any category they choose.
Promotions & Price Analysis, Pricing Ranges & Outliers
Price Change Impact & Elasticity of Demand Tracking
Optimal Product Mix / Product Assortment & Cannibalization
Selling Space Optimization
Competitor Price Comparisons
Lost Sales & Placements
Potential Voids & Out of Stock Exception Reporting
Key Account & In-Store Reviews
Category Rankings & Overviews
Private Label Share
Pricing & Promotion Trend Analysis
---
Whether your pricing involves a specific strategy such as an EDLP, a high/low calendar, or is being supported via CPG Supplier promotion programs, historical and post-event analysis is still critical in improving impacts at every turn. Our templates leverage automated, dynamic text to indicate significant changes and go another step further to include sections for manual write-ups where users can input their explanation of findings.
In all dashboard templates, time-series charts also include areas for placing notes to describe specific timeframes along with the overall trend. In this example, annotations have been added to explain percent drops in sales and profit due to ineffective pricing that occurred for the span of a few months.  Further notes are included in the accompanying summary. Our templates can also be loaded with client-gathered pricing information from surveys as well as syndicated sources such as Nielsen, IRI, and Retail Velocity.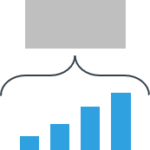 Promotions & Price Analysis, Pricing Ranges & Outliers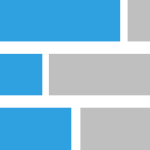 Price Change Impact & Elasticity of Demand Tracking
Optimal Product Mix / Product Assortment & Cannibalization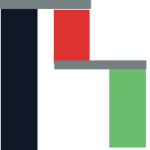 Selling Space Optimization
Out of Stock
---
Our out-of-stock analysis template helps managers identify potential distribution, supplier, or store-level execution issues.
Users can adjust their focus to look at various aggregate levels by customer and product (such as by Channel, Market Area, Chain, Banner, Supplier, Brand, Package, or SKU) to determine the frequency and value of potential out-of-stocks, or even expose potential issues at the supplier level.
Store & SKU Level Drill Down
---
Drill down in the Product List to visualize gains and losses by store across a gauge trellis. Double-clicking any row on the right, re-grouping data as needed will filter the gauges, as well as the corresponding trends by store.
Supplier Portals
---
Give your vendors improved visibility into actual consumer demand. Allow them to better control stocking levels and improve their fill rates.
Salient Works With Major Supermarket & Convenience Stores Like: