Salient Interactive Miner
The most powerful tool in the Salient software suite.
Answer all your most important questions in an instant.
Request a Demo
Don't Wait
The world's fastest and most scalable business intelligence solution. With zero latency; you don't have to wait minutes or hours to generate reports and get the answers you need to drive your business. Comb through millions of rows of data in just seconds. Salient's desktop solution is built to save your business on its two most valuable resources, time and money.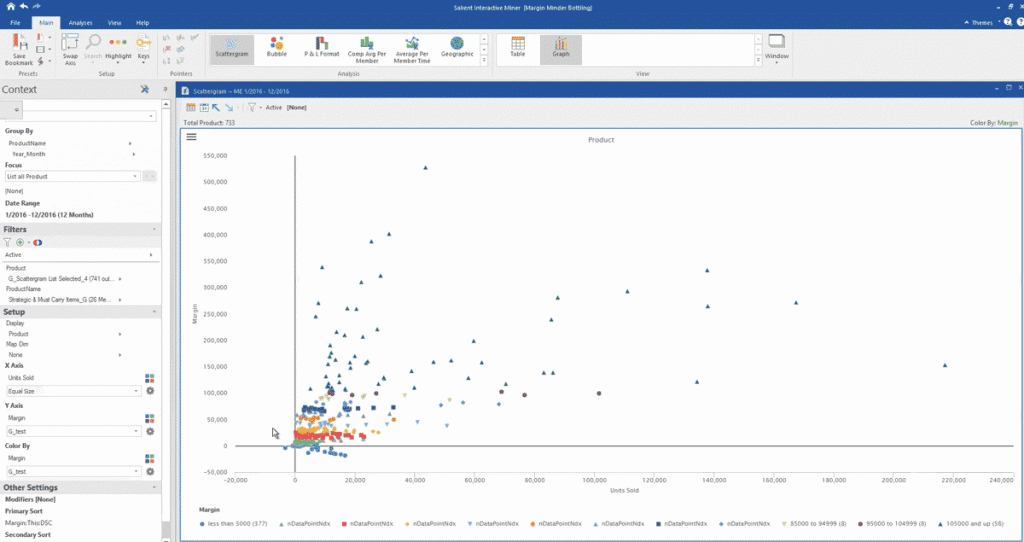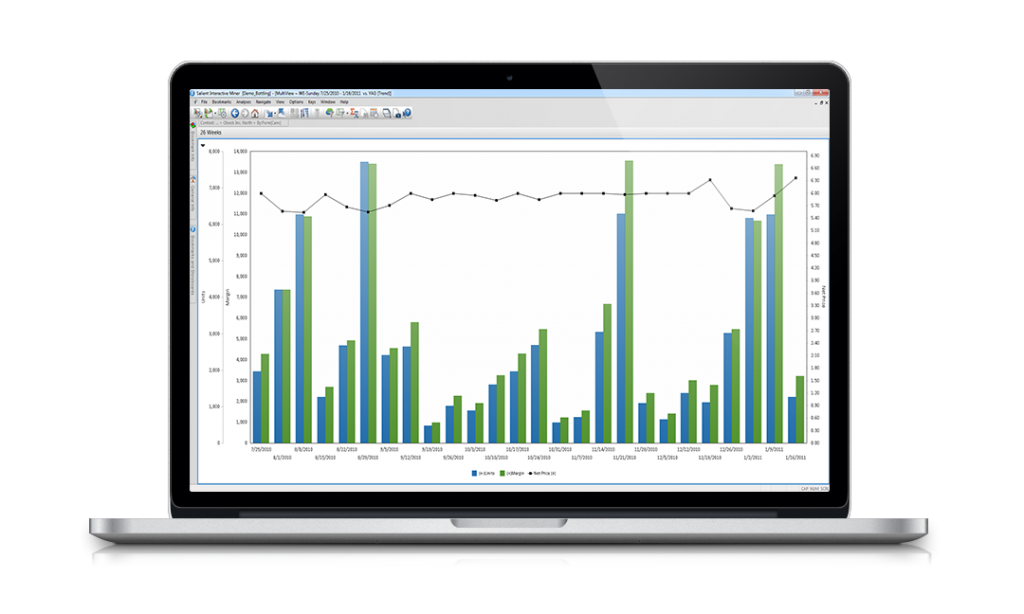 See It All
Salient's desktop business intelligence solution combines visual data mining with a focus on value added, the data points that are truly benefiting your bottom line. Interact, drill, and find extra value at all layers of your data. Select, group, or filter your data and then drill into it to see relationships at each level. Gain access to the deepest possible accounting of your organization to gain true insight into your production.
Let me give you something that will give you your answers in the least amount of time and the least amount of effort.

Dean Aiello
Director of Finance, Bimbo Bakeries USA