Through delivering visibility of
value created in previous instances,
managers are empowered to
make better decisions each time.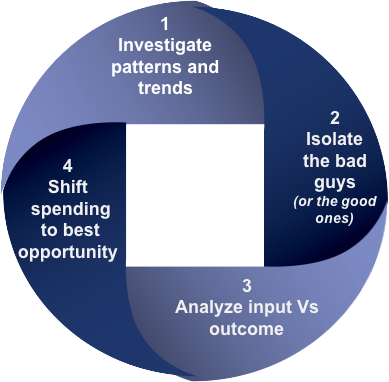 Measuring True Value Added
Decision makers improve performance continuously because they can see precisely how they create value.

The Virtual CEO
Empower field-level managers with the information to know how to improve, the power to act on his/her learnings, and a stake in the outcomes to deliver growth at scale. Your workforce will actively cut waste and take control of your business processes.